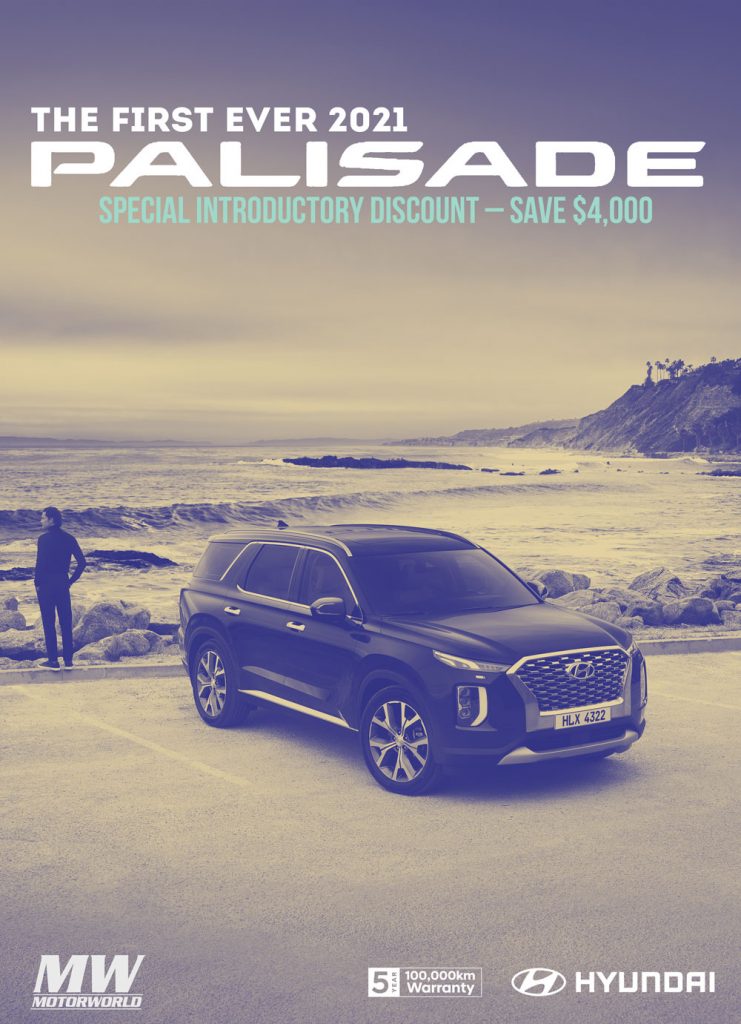 Save $4,000 on the First Ever 2021 Hyundai Palisade when you purchase this extraordinary vehicle at our special introductory price!
The Palisade rides on an all-new SUV chassis with exceptional second- and -third-row roominess coupled with generous cargo area and reconfiguration flexibility! It is the ultimate family vehicle for practical, comfortable daily use with new levels of all-road, all-weather capability, technology, safety, roominess and efficiency, all packaged in cutting-edge design.
Don't wait, contact us today to learn more about this model!