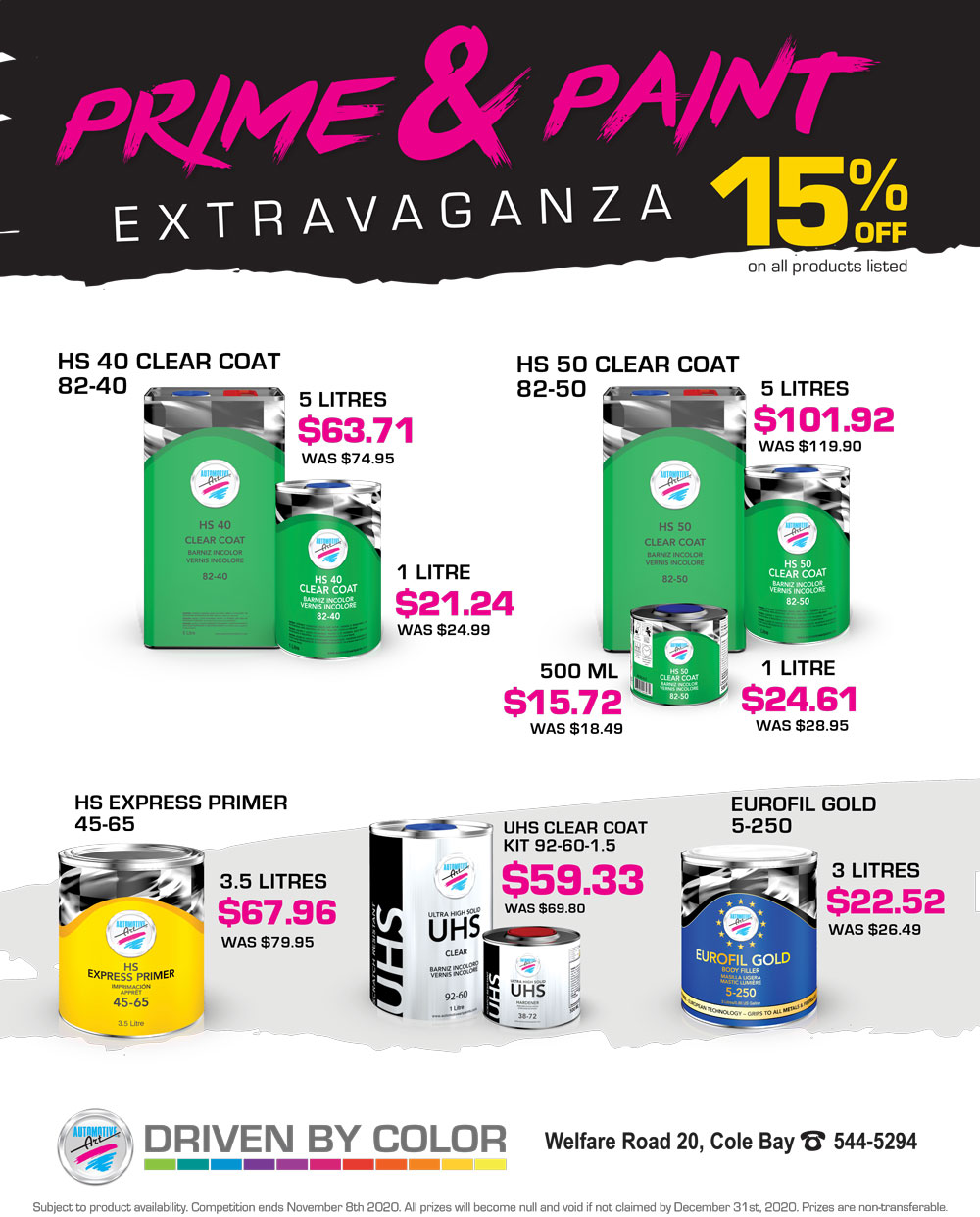 Motorworld Auto Parts is having a Prime & Paint Extravaganza! We are offering 15% off on top paint products from Automotive Art!
 HS 40 Clear Coat 82-40 now $63.71 for 5 liters or $21.24 for 1 liter!
HS 50 Clear Coat 82-50 now $101.92 for 5 liters, $24.61 for 1 liter or $15.72 for 500 ML!
HS Express Primer 45-65 now for $67.96!
UHS Clear Coat Kit 92-60-1.5 now for $59.33!
Eurofil Gold 5-250 now for $22.52!
Visit us at Motorworld Auto Parts during the entire month of October and take advantage of this special!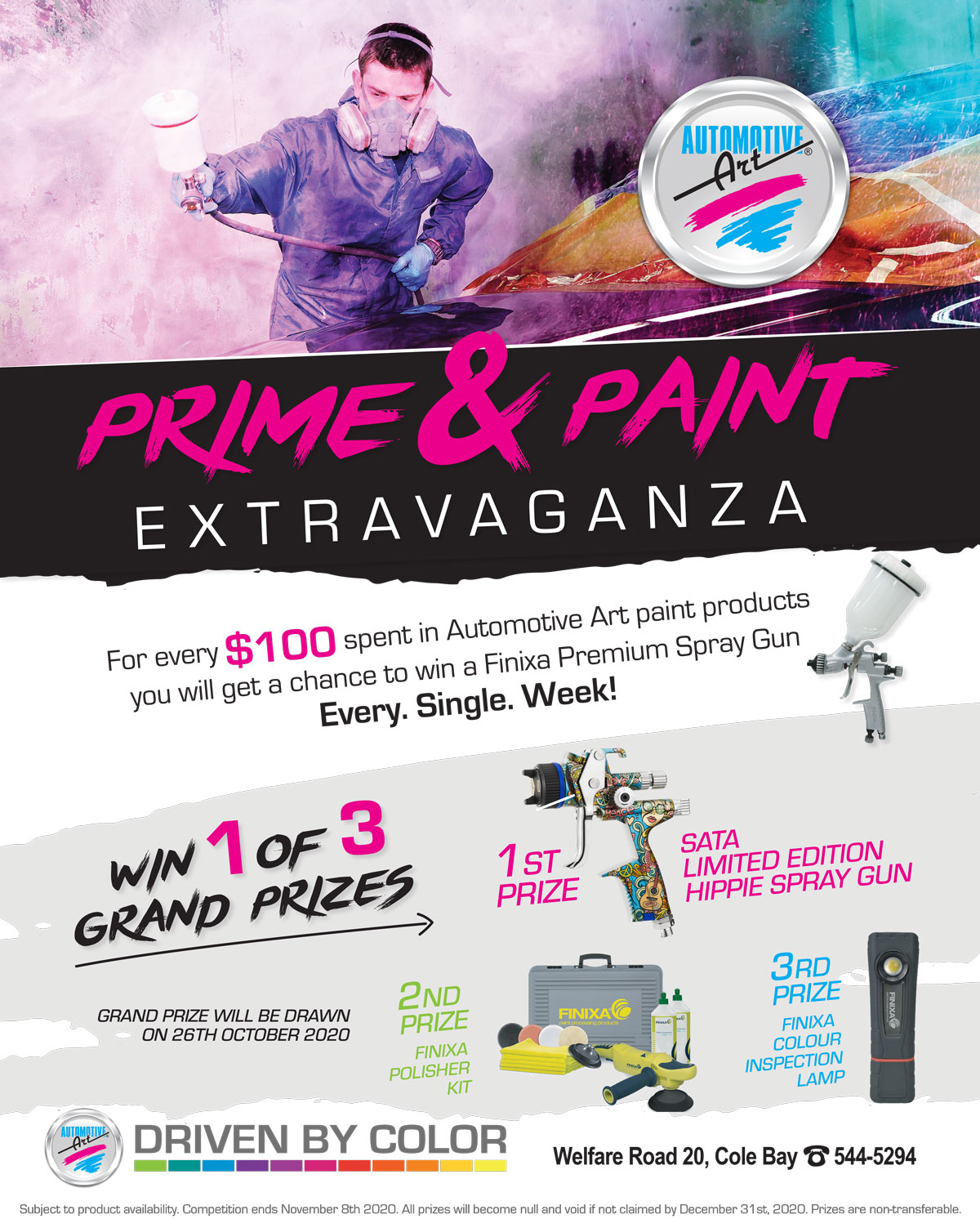 Plus, there's more! For every $100 spent in Automotive Art products, you'll get a chance to win a Finixa Premium Spray Gun EVERY WEEK!
Plus, we have 3 Grand Prizes available with a drawing date on 9th November!
1st Prize: Sata Limited Edition Hippie Spray Gun
2nd Prize: Finixa Polish Kit
3rd Prize: Finixa Colour Inspection Lamp!
Head on over to Motorworld Auto Parts today and get your chance to WIN!
: +1 (721) 544-5294 Ext. 4
: parts@motorworldgroupsxm.com
:
www.motorworldgroupsxm.com
Would you like to learn more?