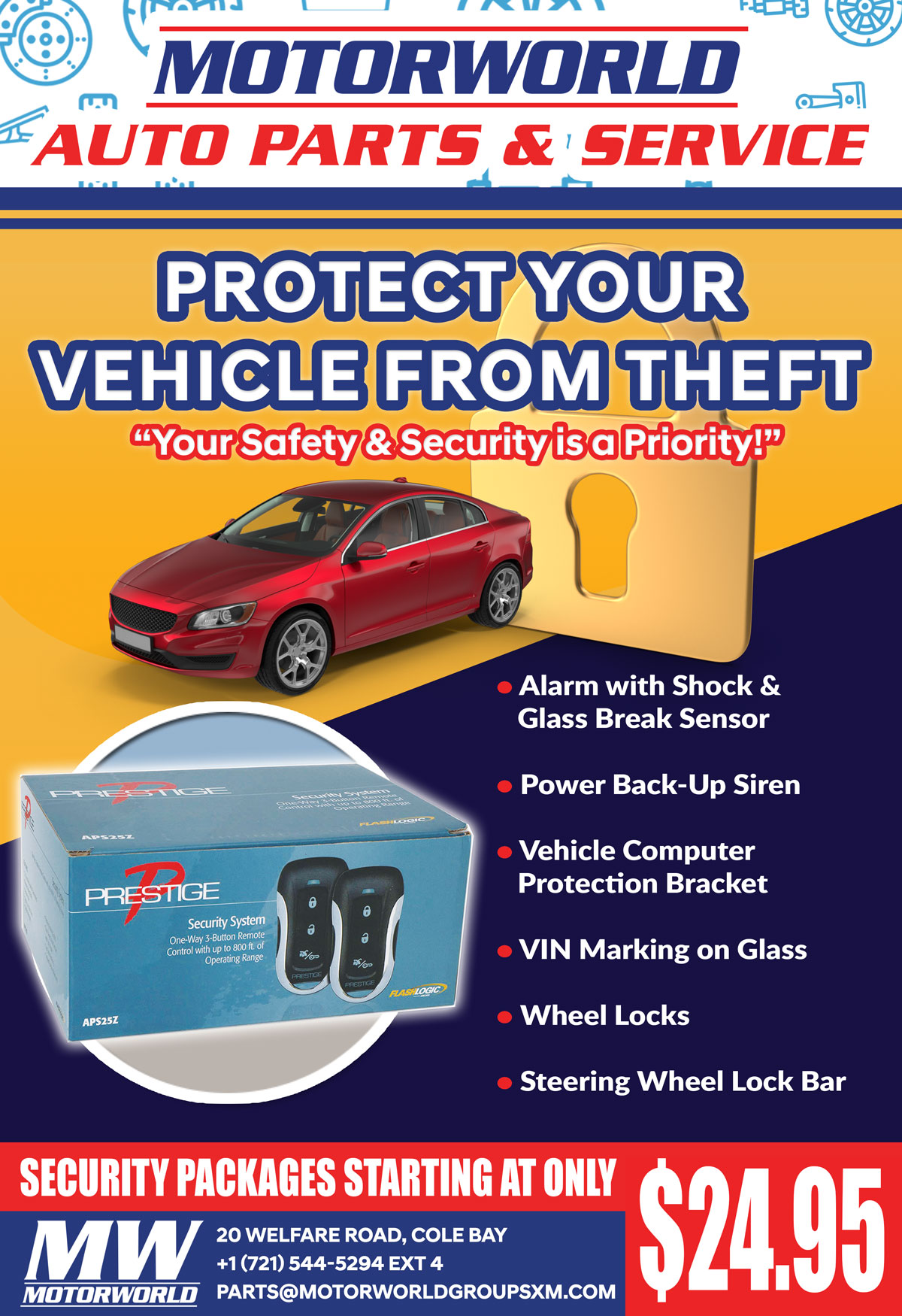 Your safety & security is a priority.
Protect your vehicle from theft with a security package from Motorworld Auto Parts & Service. Starting at only $24,95, these security packages include:
 Alarm with Shock & Glass Break Sensor
Power Back-Up Siren
Vehicle Computer Protection Bracket
VIN Marking on Glass
Wheel Locks
Steering Wheel Lock Bar
Come in and get your security package installed and lock out car theft today!
For further information, contact Motorworld Auto Parts & Service.
Tel
: +1 (721) 544-5294 Ext 4.
Email:
 parts@motorworldgroupsxm.com
Would you like to learn more?