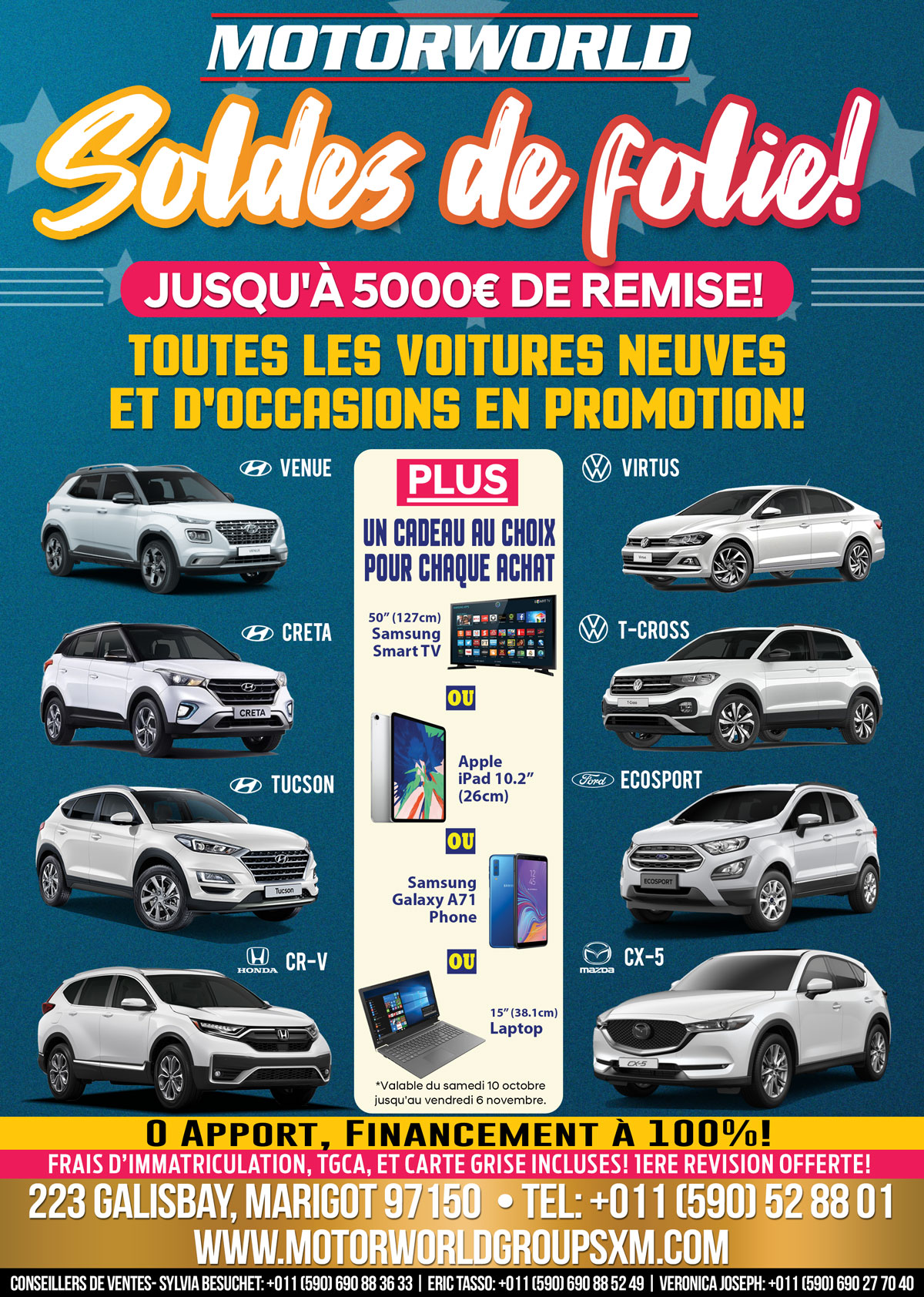 Les Soldes ont débuté!
Toutes les voitures neuves et d'occasions sont en promotion!
Tous les modèles des marques Volkswagen, Hyundai, Mazda, Ford, Honda, Jeep, Isuzu et Audi sont en vente avec d'énormes réductions!
En plus, un cadeau au choix sera offert pour chaque achat, comme une 50 pouces Smart TV Samsung, un téléphone Samsung Galaxy A71, un I-Pad Apple ou un ordinateur portable de 15 pouces.
Ne manquez pas ces bonnes affaires à Motorworld pour ses Soldes de Folie! 
Venez nous rendre visite aujourd'hui chez Motorworld à Galisbay, en face de Super U à Howell Center!
Motorworld Soldes de Folie has been launched!
All new and used cars are on sale!
All models from Volkswagen, Hyundai, Mazda, Ford, Honda, Jeep, Isuzu and Audi are on sale with huge discounts! 100% Financing is available.
Plus, a gift of choice will be offered for every purchase, like a 50-inch Samsung Smart TV, Samsung Galaxy A71 Smart Phone, Apple iPad or 15-inch laptop.
Don't miss out on these great deals at Motorworld for our Crazy Sales!
Come and visit Motorworld in Galisbay, across from Super U at Howell Center!
Would you like to learn more?