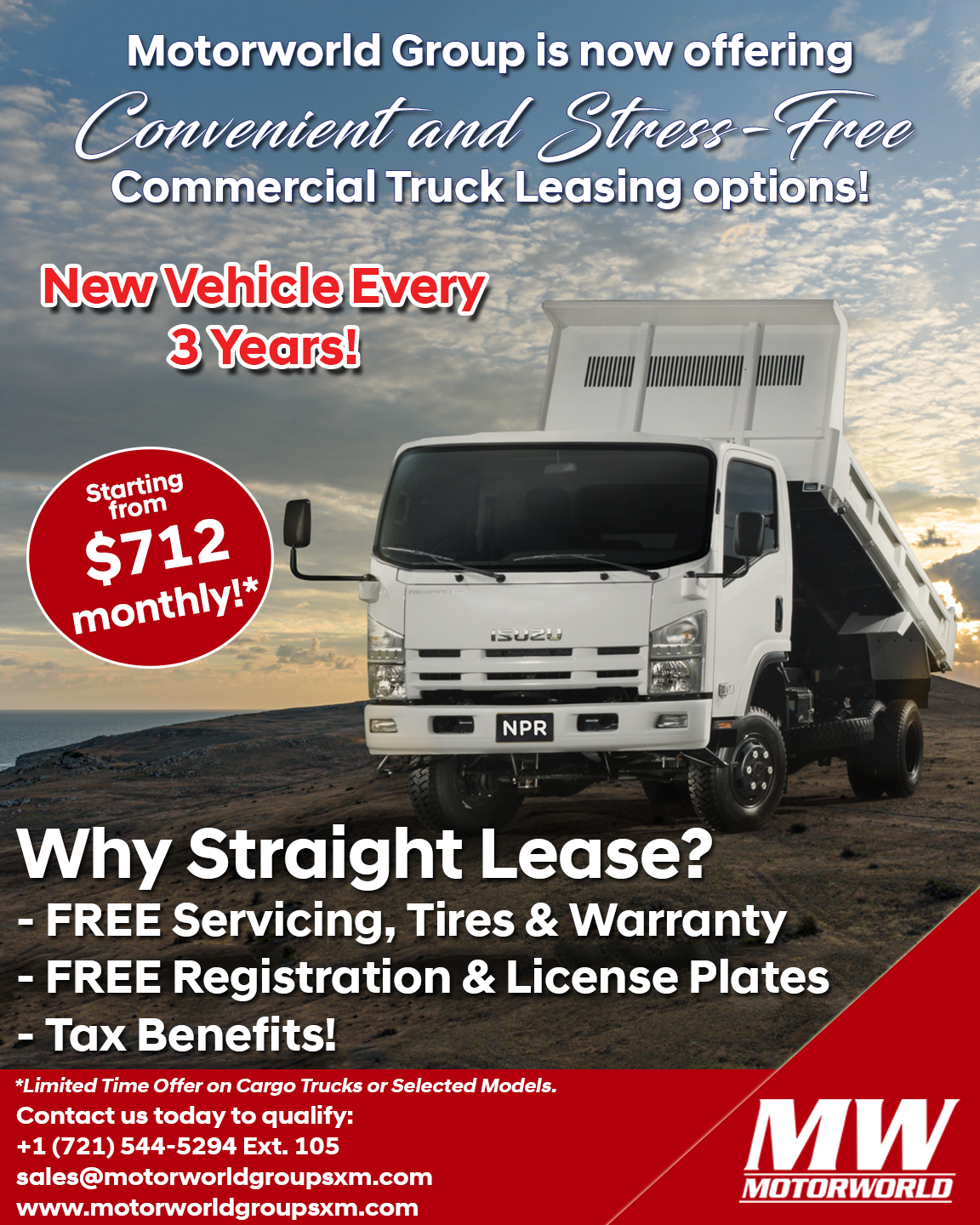 Commercial Truck Straight Leasing/Rentals Now Available! 
If you would like to utilize a commercial truck for your business without all of the hassle that comes with the ownership, then our straight lease options are right for you!
For the first time ever, we are rolling out the possibility for you to rent a commercial vehicle for a period of 3 years. If you qualify for our straight lease options, not only are you then able to qualify for a new truck every 3 years, but we will take care of your vehicle for the duration that the vehicle is in your possession.
* Free Registration & License Plates
GET YOUR NEW TRUCK STRESS FREE AND SAVE BIG on the necessary maintenance and upkeep of your vehicle, so that it is always ready to perform when you need it most!
Learn more about our new Commercial Vehicle Straight Lease program and drive off to do some business in your new truck!
You are also more than welcome to connect with us using one of the following channels below:
Telephone: +1 (721) 544-5294 Ext. 105
Cell/WhatsApp: +1 (721) 553-5116
Email: sales@motorworldsxm.com
Or send us a message on Facebook for more information.
Would you like to learn more?