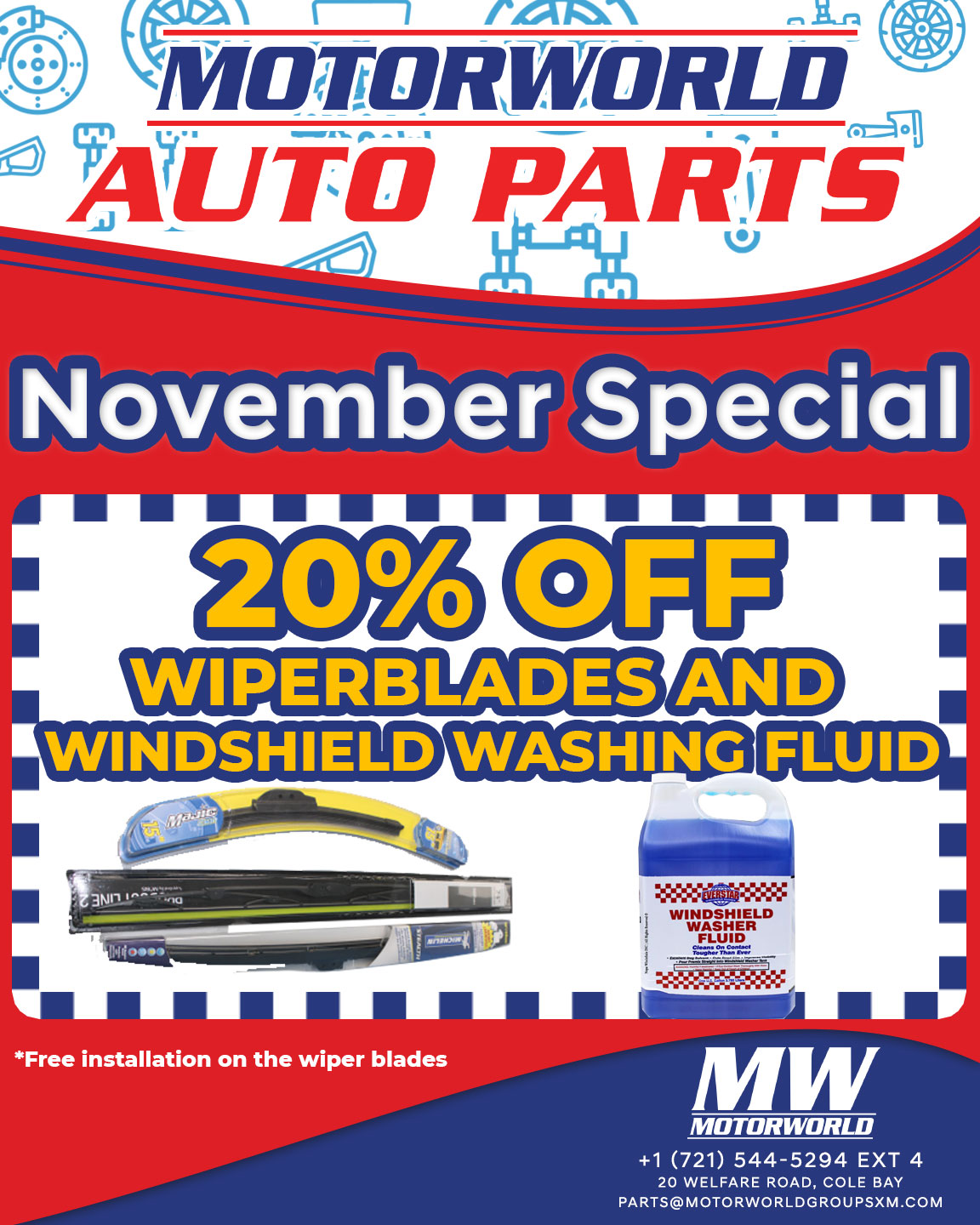 This month when you visit Motorworld Auto Parts, you can get 20% off on the price of wiperblades and windshield washing fluid. Plus, we'll install the wiperblades for free.
😏
A spotless windshield makes a significant improvement to your safety. That's why you should ensure to change your wiper blades regularly and help remove debris and keep your lass clean and clear for the journey ahead.
👌
Visit us at Motorworld Auto Parts during the entire month of November and take advantage of this special!
📞
: +1 (721) 544-5294 Ext. 4
📧
: parts@motorworldgroupsxm.com
🌐
: www.motorworldgroupsxm.com
Or send us a message on Facebook for more information.
Would you like to learn more?