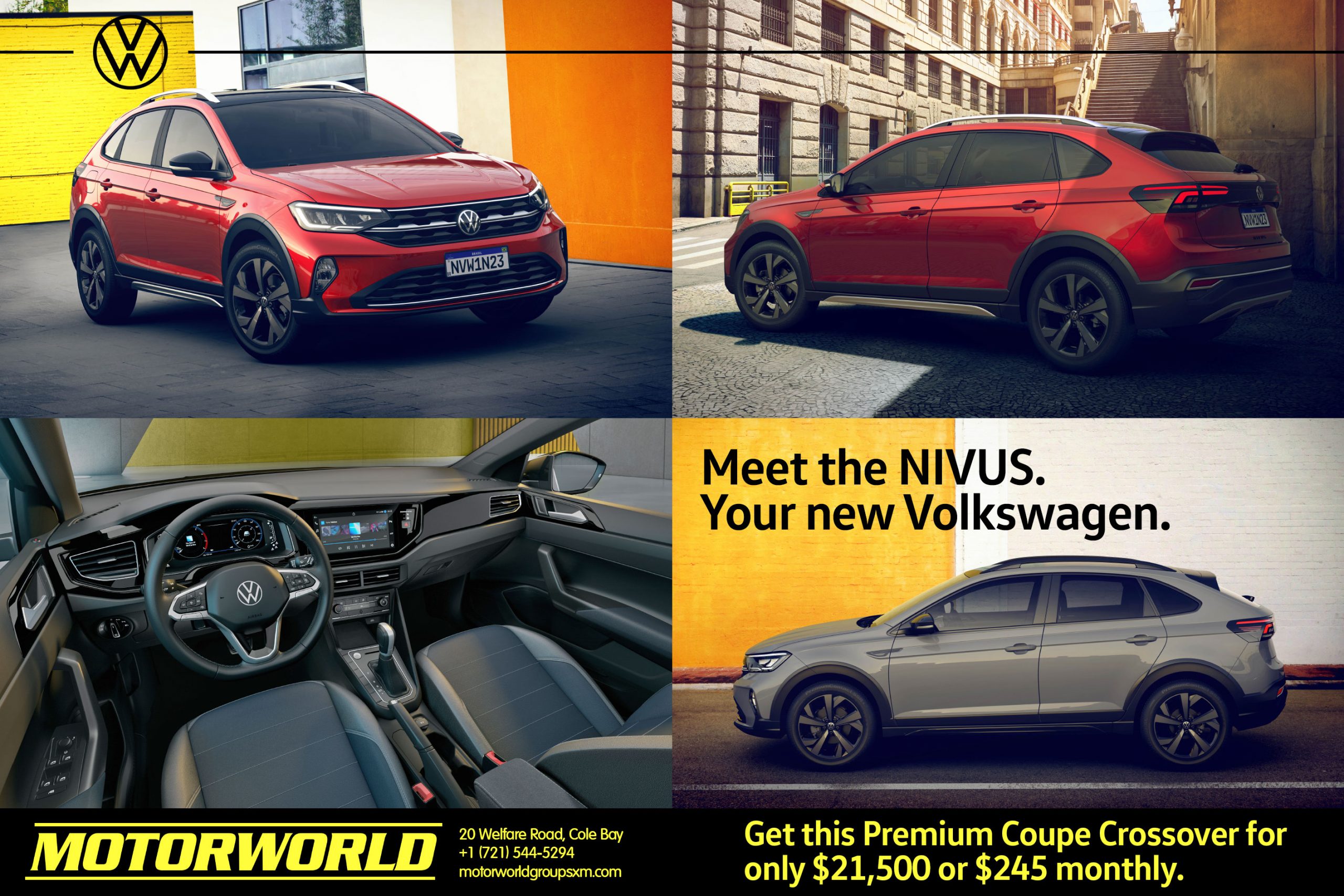 Meet the NIVUS. Your new Volkswagen. 
The NIVUS came to break the paradigms. With an innovative design and premium technologies, this coupe crossover introduces Sint Maarten to a whole new segment.
Produced by the World's #1 Auto Manufacturer, the NIVUS is a beautiful, versatile and connected new model that has just arrived on the island. Contact us to see and experience it in person. 
Please note: Caribbean Auto has moved to Motorworld! You can now find us at Welfare Road #20 in Cole Bay.
Learn more about the new Volkswagen Nivus and all that this new model has to offer.
You are also more than welcome to connect with us using one of the following channels below:
Telephone: +1 (721) 544-5294 Ext. 1
Email: sales@motorworldsxm.com
Or send us a message on Facebook for more information.
Would you like to learn more?