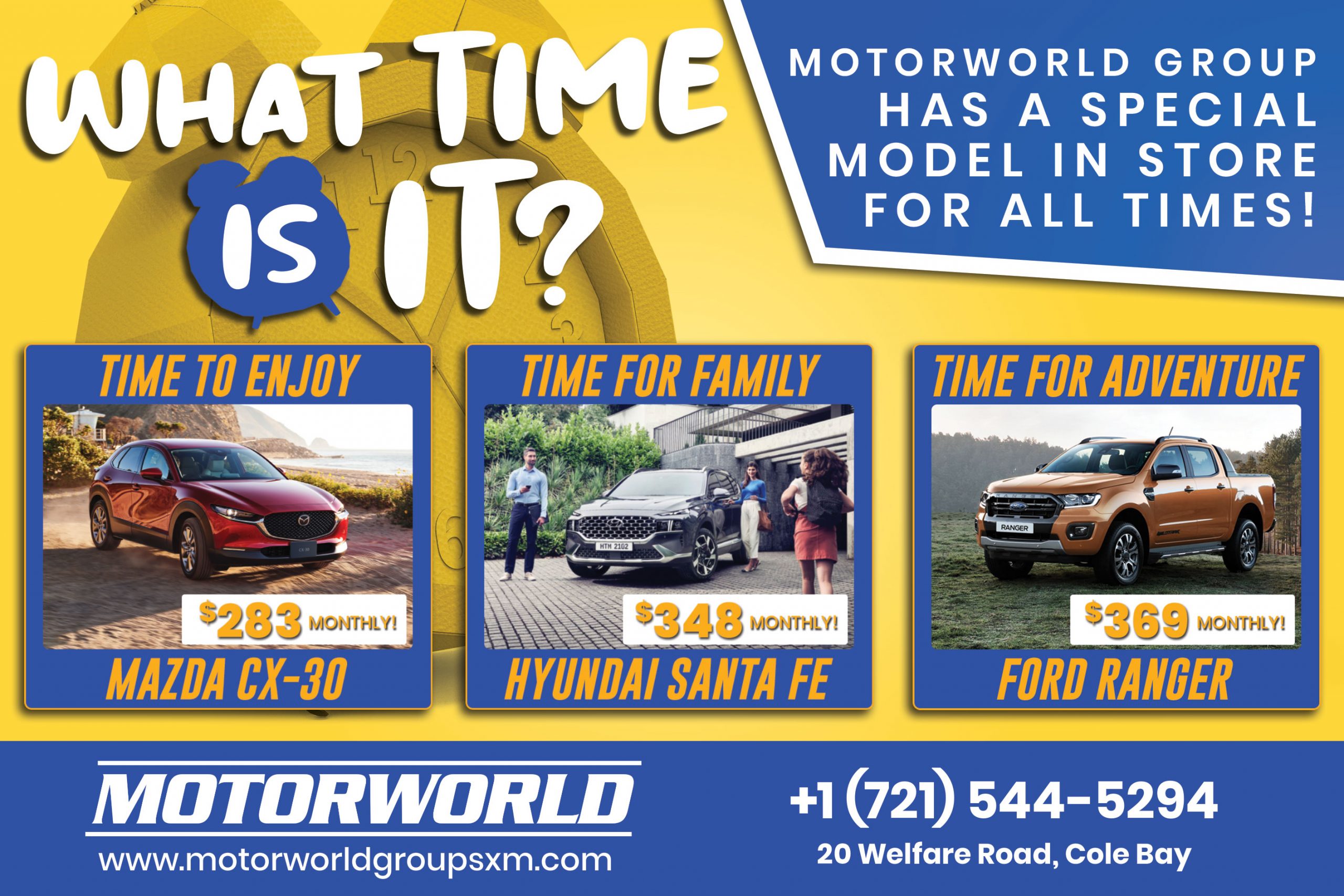 Whether it be for family, fun or for adventure, Motorworld Group has a special model in store for all times!
Are you looking for a smooth, luxurious ride? Take time to enjoy with everything you need for everywhere you want to go in the Mazda CX-30, starting at only $283 per month.
We understand the importance of family time as well. That's why we have the amazingly safe and spacious Hyundai Santa Fe, packed with countless technological and safety features to keep your family comfortable along the road. The Santa Fe starts at only $348 monthly.
Last, but most definitely not least, is the tough Ford Ranger! The perfect companion for our most adventurous souls. Starting at only $369 per month, the Ranger is ready to take you here, there and everywhere!
Contact us today and set up a TEST DRIVE in one of these lovely models!
You are also more than welcome to connect with us using one of the following channels below:
Telephone: +1 (721) 544-5294 Ext. 1
Cell/WhatsApp: +1 (721) 520-6287
Email: sales@motorworldgroupsxm.com
Or send us a message on Facebook for more information.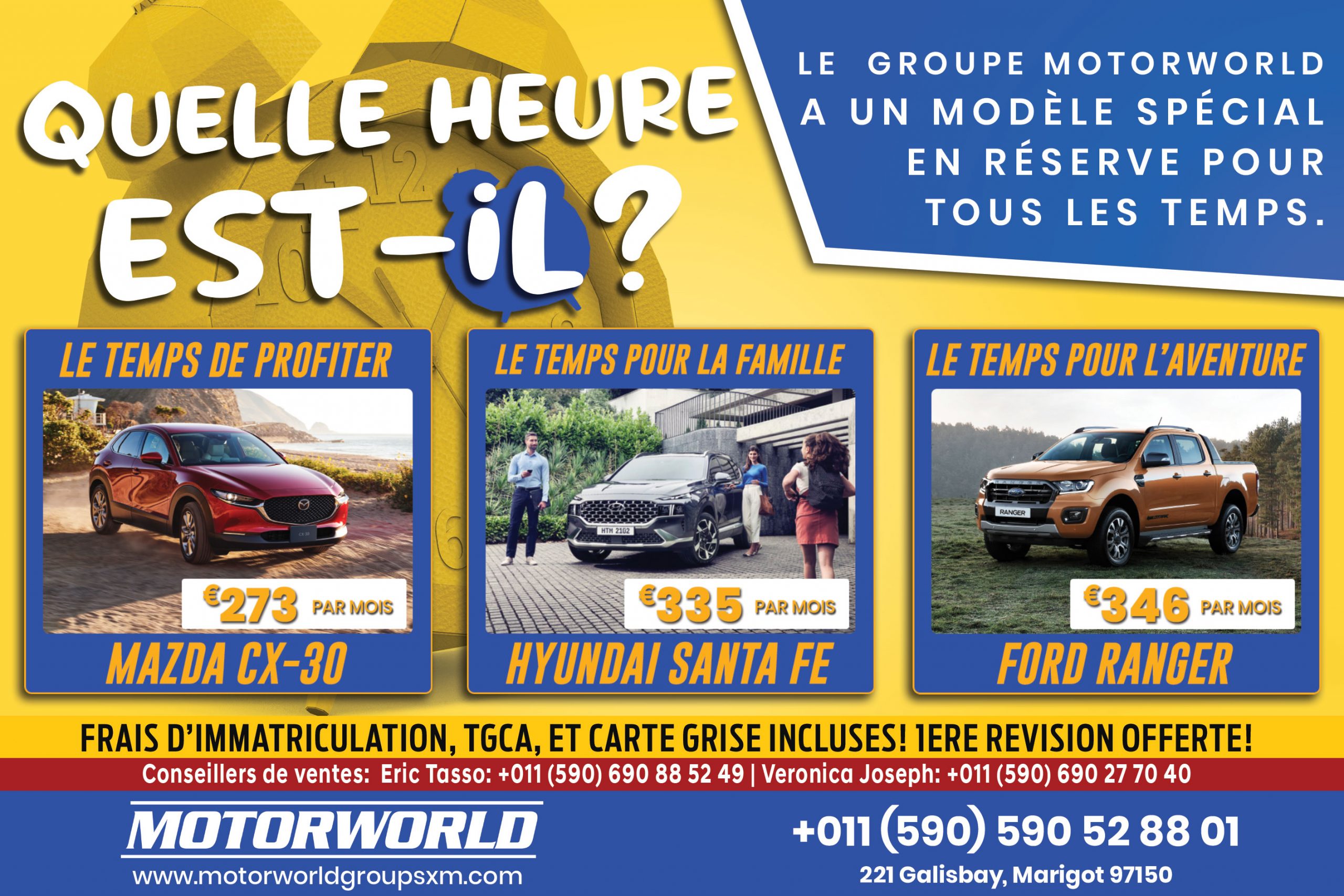 Would you like to learn more?