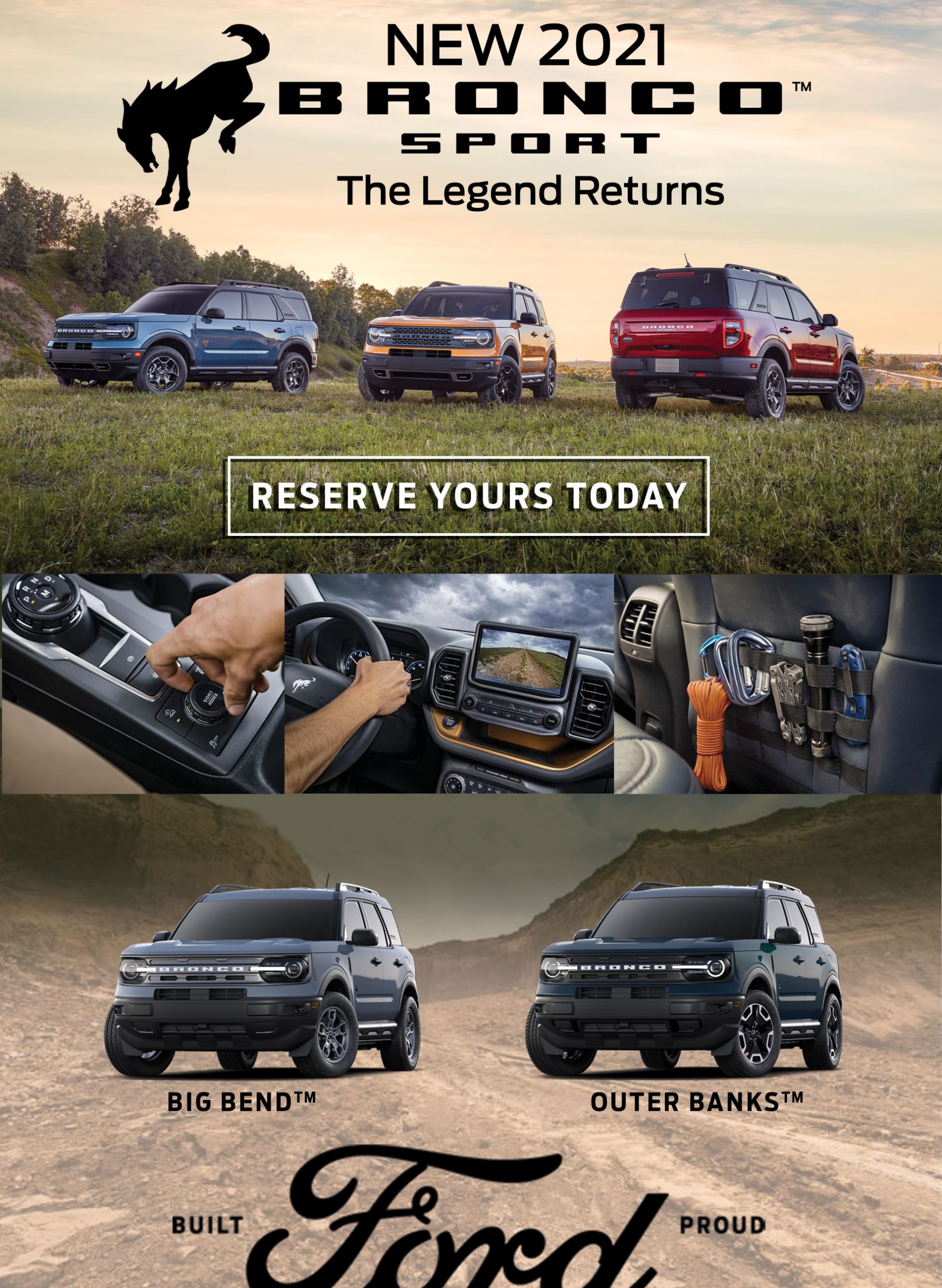 The Next Generation of Adventure-Seeker is Here. 
An SUV built for the thrill-seeker, the sightseer and the day-tripper. To enable your journey into the wild, this rugged build puts utility in the foreground with a purposeful design that includes easy-to-clean surfaces and a ton of interior space thanks to the roomy architecture. Bronco Sport is your gateway to your greatest adventures.
Bronco Sport is more than capable, thanks to the standard 4×4, G.O.A.T. Modes™ (Goes Over Any Type of Terrain) and a H.O.S.S. suspension system. Plus, all Bronco Sports come with Ford's 5 Years Warranty to give you the ultimate peace of mind. Availability on this model is extremely limited, so do not hesitate to contact Motorworld to reserve yours now.
The Bronco Sport is available in two trims for reservations, including: Big Bend & Outer Banks. Learn more about the Bronco Sport and how you can secure it today by leaving your contact details at the form or connecting with us 
using one of the following channels below:
Telephone: +1 (721) 544-5294 Ext. 1
Email: sales@motorworldgroupsxm.com
Or send us a message on Facebook for more information.
Would you like to learn more?