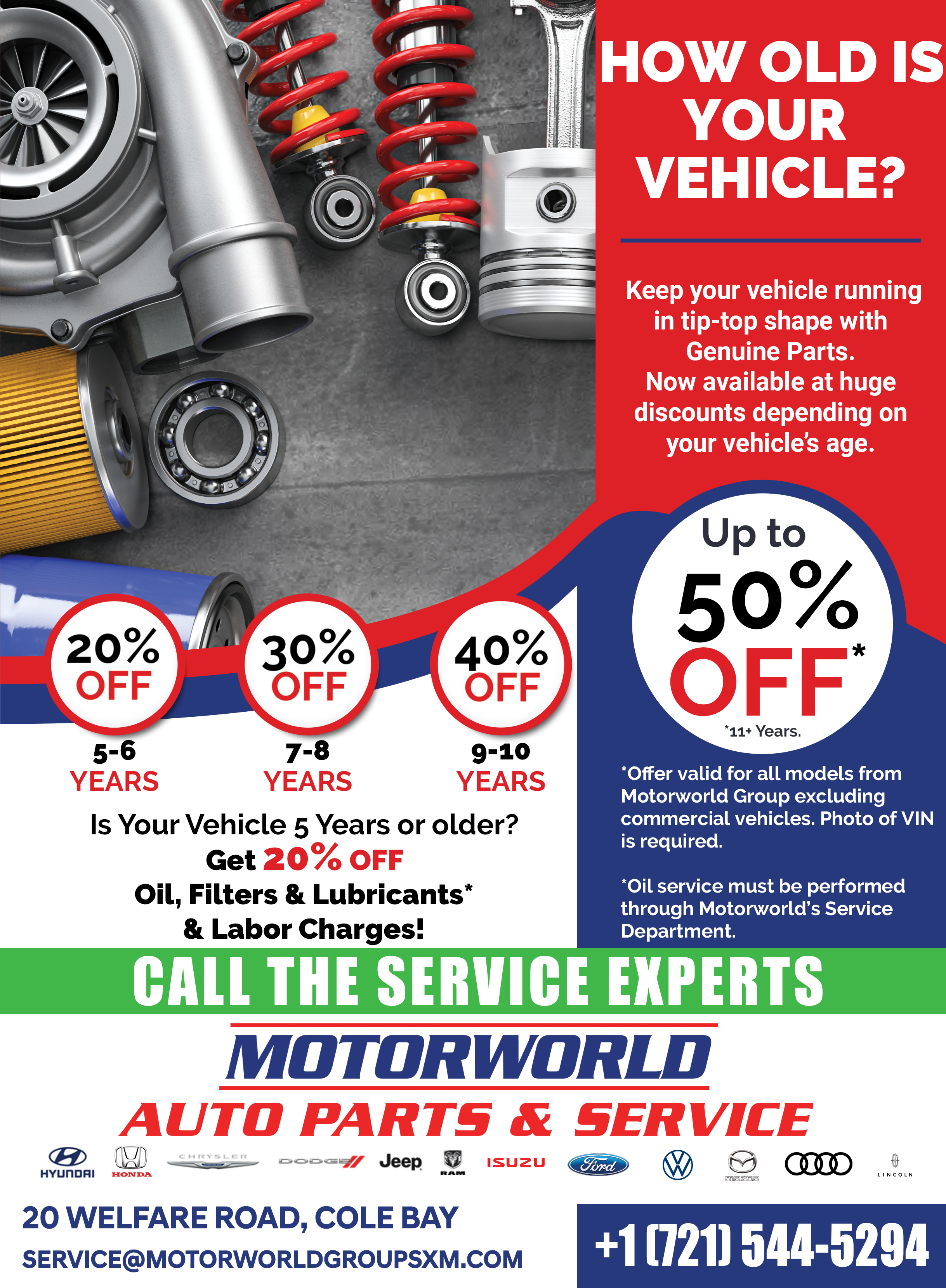 Did you know that we have parts available at huge discounts depending on your vehicle's age? That's right! The older your vehicle, the more discounts you can get on your parts, with discounts up to 50% OFF!
If your vehicle is 5 years or older, you can also get 20% off your oil, filters & lubricants, and labor charges! Contact our Service Department today to find out all of the details.
Telephone: +1 (721) 544-5294 Ext. 172
Email: service@motorworldgroupsxm.com
Or send us a message on Facebook for more information.
Would you like to learn more?