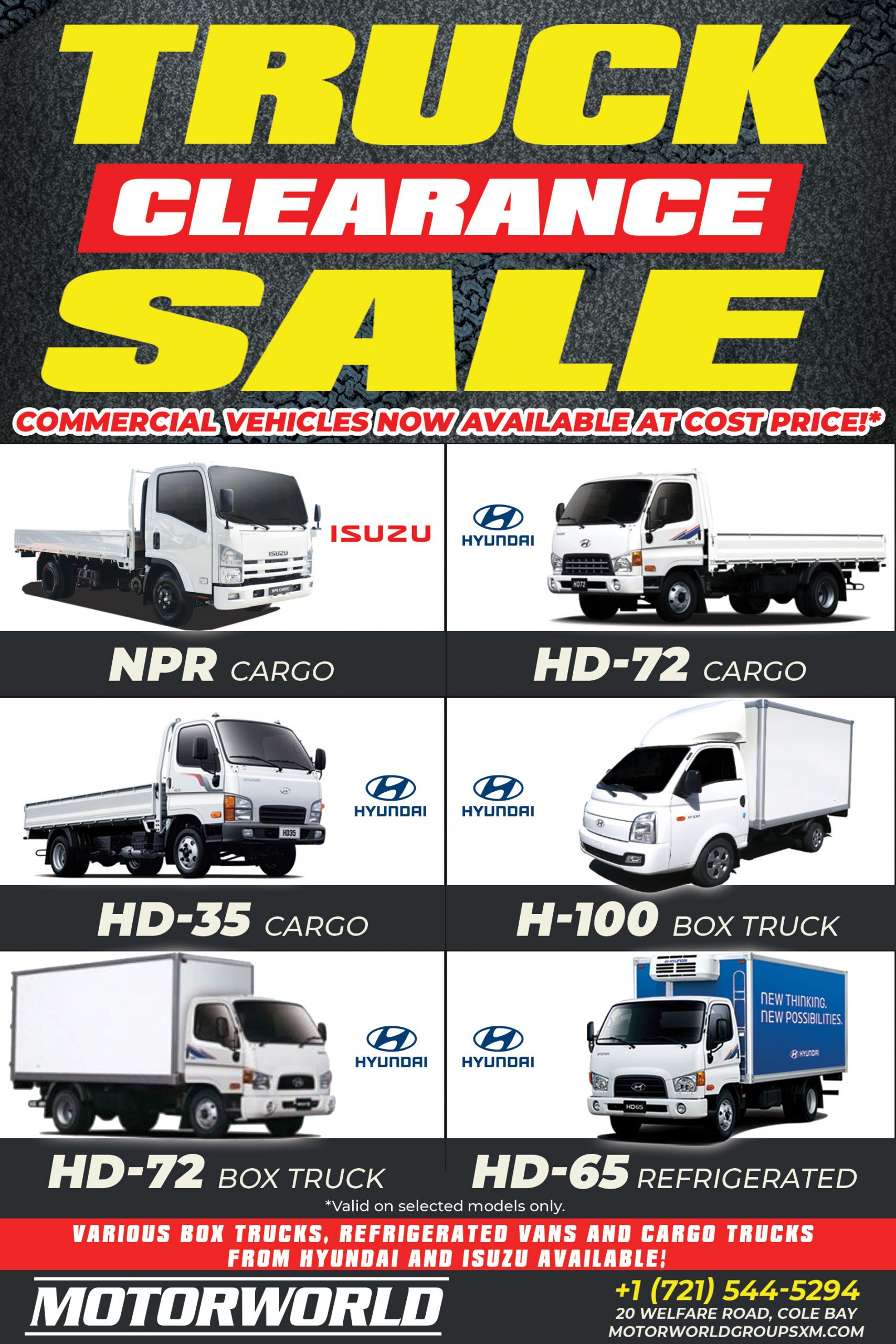 It's Truck Clearance Sale time! 
If you've been thinking of investing in a Commercial Truck, then now is the perfect time to do it!
We have a variety of Box Trucks, Refrigerated Vans and Cargo Trucks from Hyundai and Isuzu available, with selected models now on sale at COST PRICE! 
There are only a few units left, so don't delay on contacting us today and purchasing your next Commercial Truck for your fleet or for your personal business.
Leave your contact details in the form to learn more about our Commercial Trucks available for purchase.
You are also more than welcome to connect with us using one of the following channels below:
Telephone: +1 (721) 544-5294
Email: sales@motorworldgroupsxm.com
Or send us a message on Facebook for more information.
Would you like to learn more?