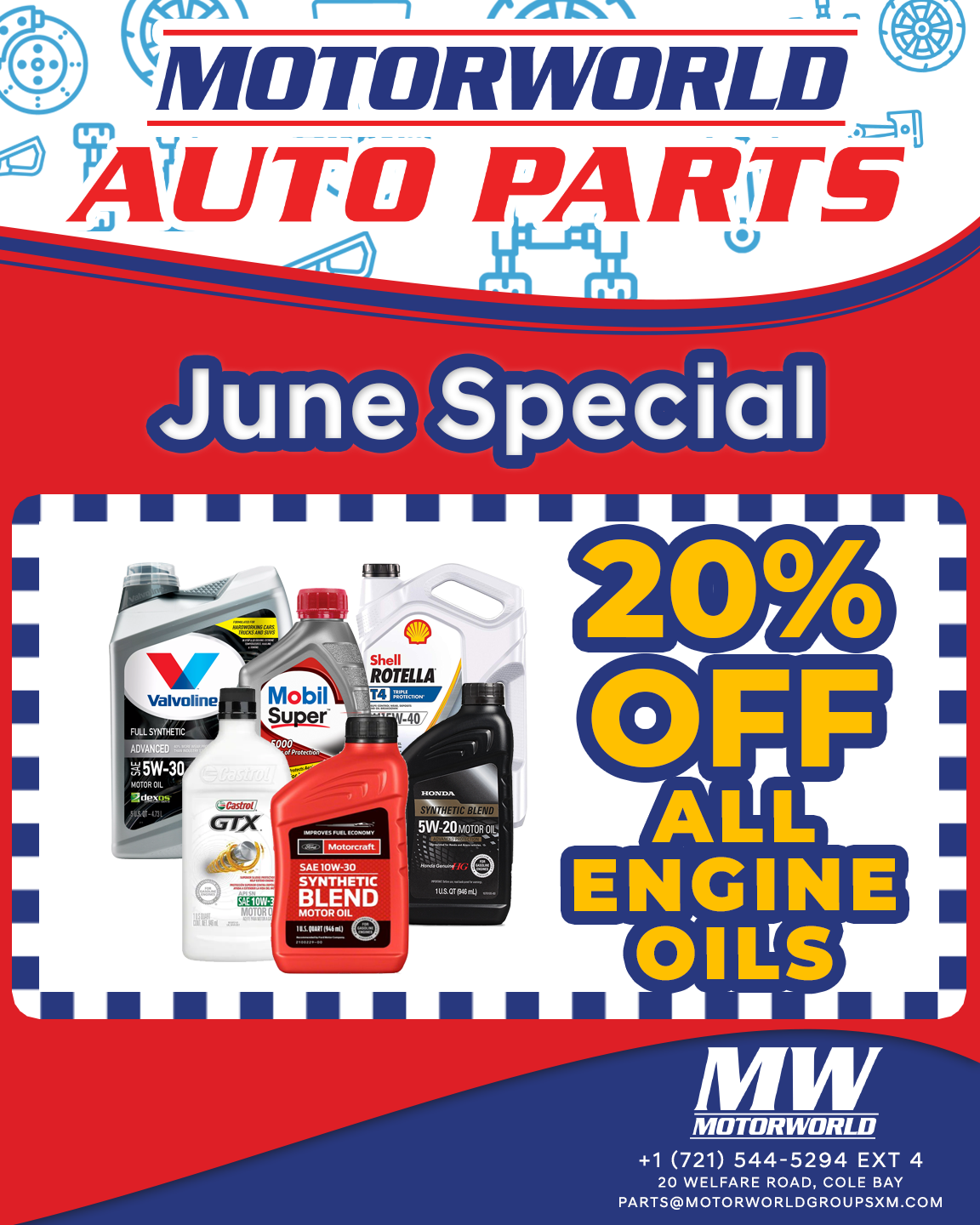 This month's special
20% Discount on ALL engine oils this month at Motorworld Auto Parts!
Your engine oil is responsible for lubricating all of the moving parts of an engine, playing a very important part in taking care of your vehicle. Let us help you to choose the right engine oil to ensure optimum efficiency of your vehicle. This will help lengthen the lifespan of your engine and ensure that it is running properly.
Motorworld Auto Parts stocks various brands of engine oil, including Honda, Ford Motorcraft, Valvoline, Castrol, Shell and Mobil! So take a trip to Welfare Road #20 to benefit from this great deal!
: +1 (721) 544-5294 Ext. 4
: parts@motorworldgroupsxm.com
:
www.motorworldgroupsxm.com
Or send us a message on Facebook for more information.
Would you like to learn more?