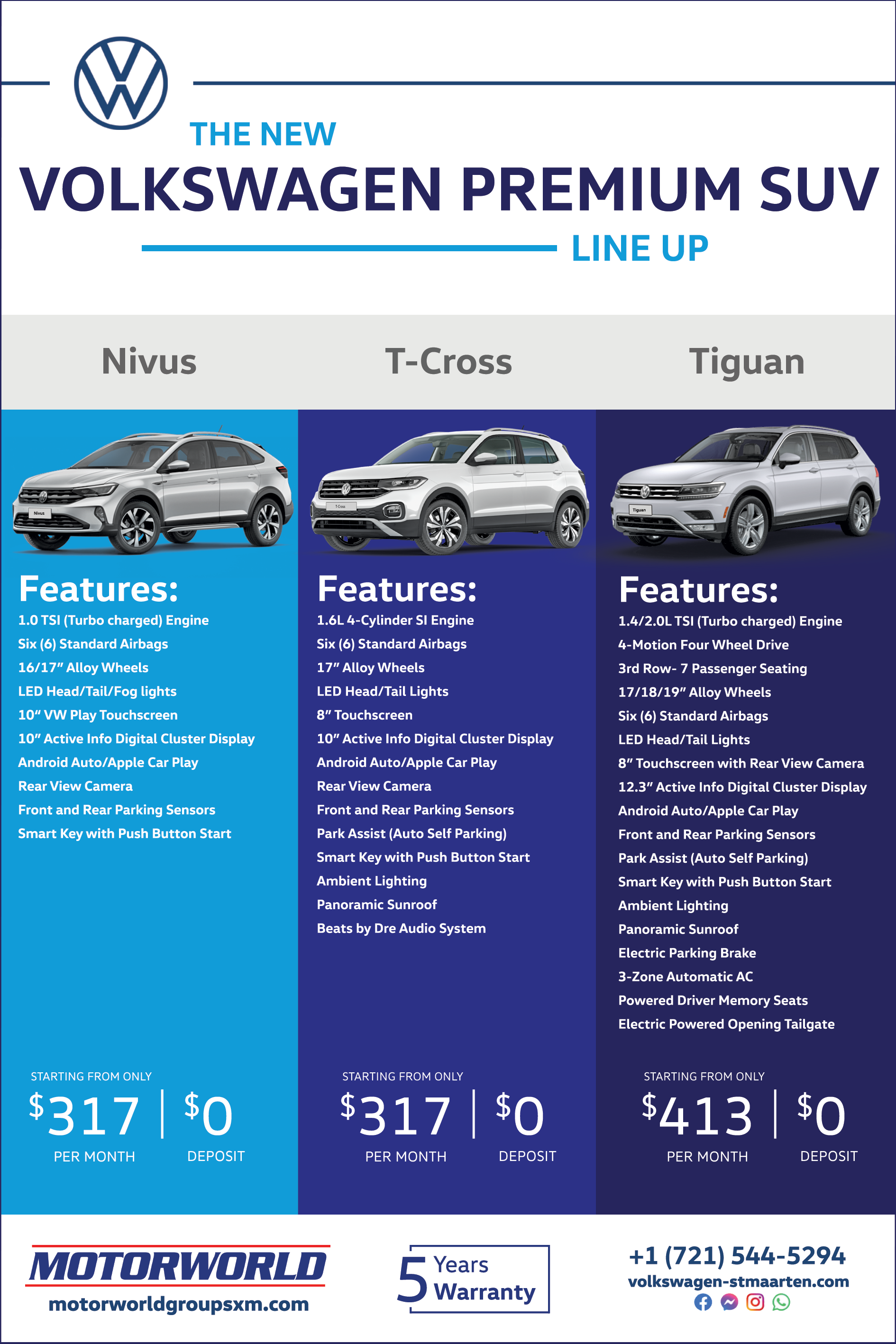 It's not an SUV, it's an SUVW.
Get to know our Volkswagen SUV Range, including the Volkswagen Nivus, T-Cross and the Tiguan.
Starting as low as only $317 per month, the Volkswagen Nivus is a beautiful coupe crossover that lives up to its appearance. Beyond it's premium styling, the Nivus surprises drivers and passengers with the innovative design, space and comfort that it provides.
The Volkswagen T-Cross is cool, safe, intuitive, and so much more. The German-engineered T-Cross is a versatile, practical and flexible compact SUV which is the ideal companion in everyday life and beyond and now available for only $317 per month.
And finally, for those who are in need of more space, the 7-seater Volkswagen Tiguan is the one for you! Starting at only $413 per month, the Tiguan has seating for the entire family, advanced assistance systems and is packed with an exciting and sleek design.
Learn more about our new Volkswagen SUV lineup!
You are also more than welcome to connect with us using one of the following channels below:
Telephone: +1 (721) 544-5294 Ext. 1
Email: sales@motorworldgroupsxm.com
Or send us a message on Facebook for more information.
Would you like to learn more?