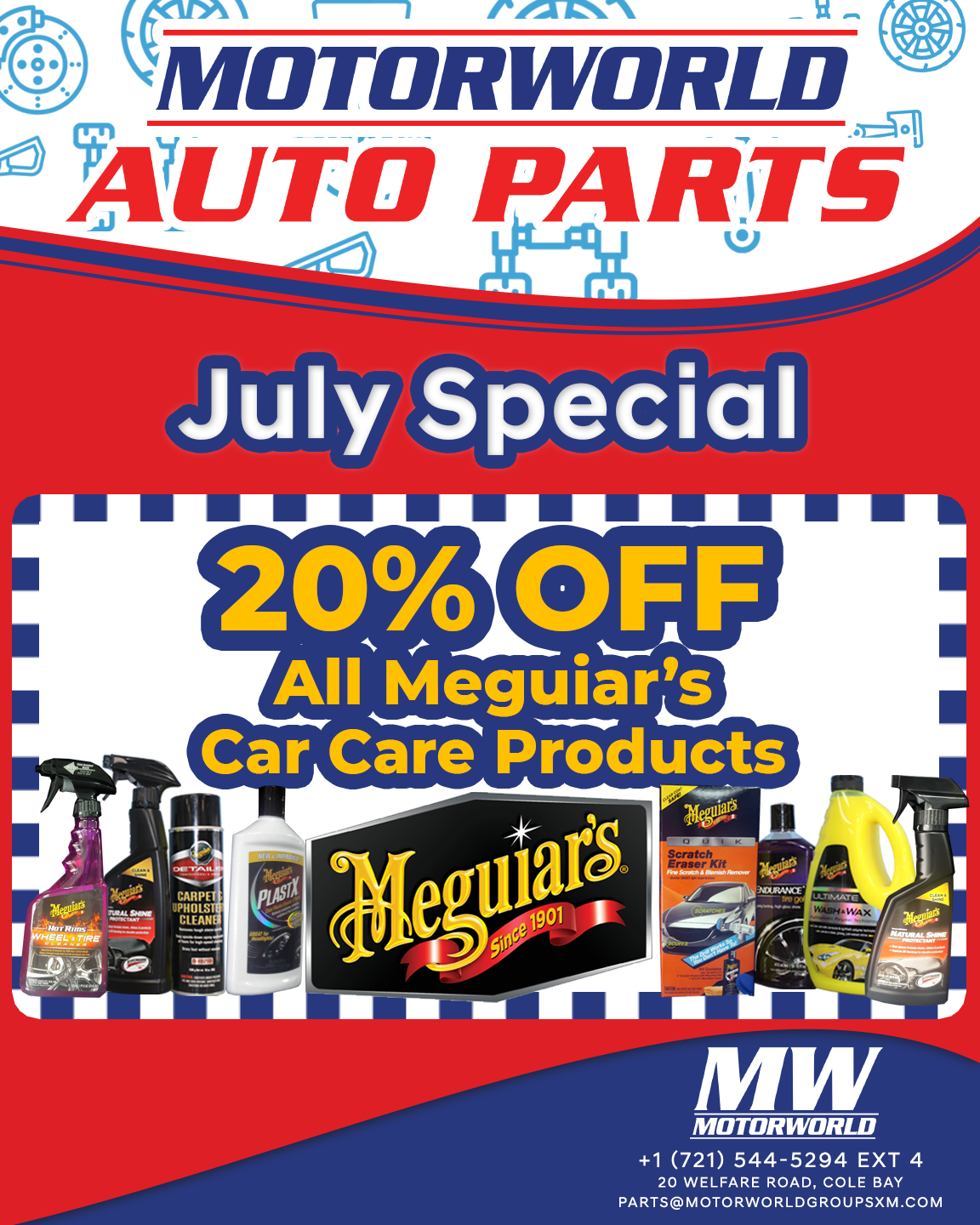 This month's special
20% Discount on ALL Meguiar's Car Care Products this month at Motorworld Auto Parts!
Meguiar's Care Care Products have been trusted in the automotive industry for over 110 years, and are efficient, affordable, and highly effective. Keep your pride and joy looking sharp and choose from our various waxes, cleaners, gels and more!
So take a trip to Welfare Road #20 to benefit from this great deal!
: +1 (721) 544-5294 Ext. 4
: parts@motorworldgroupsxm.com
:
www.motorworldgroupsxm.com
Or send us a message on Facebook for more information.
Would you like to learn more?