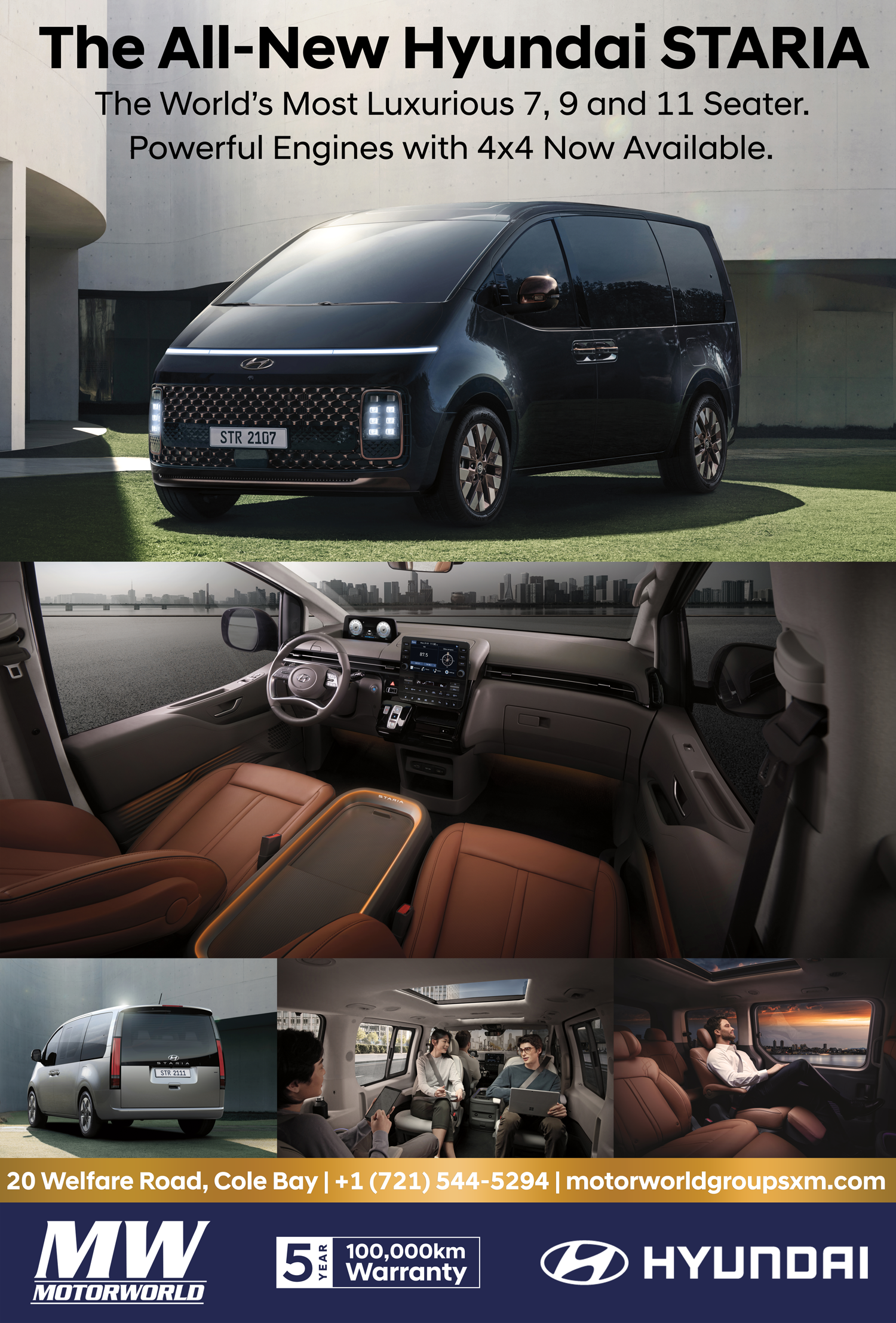 Hyundai STARIA: The Wonder of Space.
Introducing the All-New Hyundai Staria, the world's most luxurious 7, 9 and 11 seater, now available with 4×4 capabilities and powerful engines. Choose the Staria, where you will travel in maximum comfort, enjoy the pleasure of face-to-face conversation, and spend life-enriching moments with your passengers.

In this space, the possibilities are unlimited.
Learn more about the Hyundai Staria today by leaving us your contact details.
You are also more than welcome to connect with us using one of the following channels below:
Telephone: +1 (721) 544-5294
Email: sales@motorworldgroupsxm.com
Or send us a message on Facebook for more information.
Would you like to learn more?