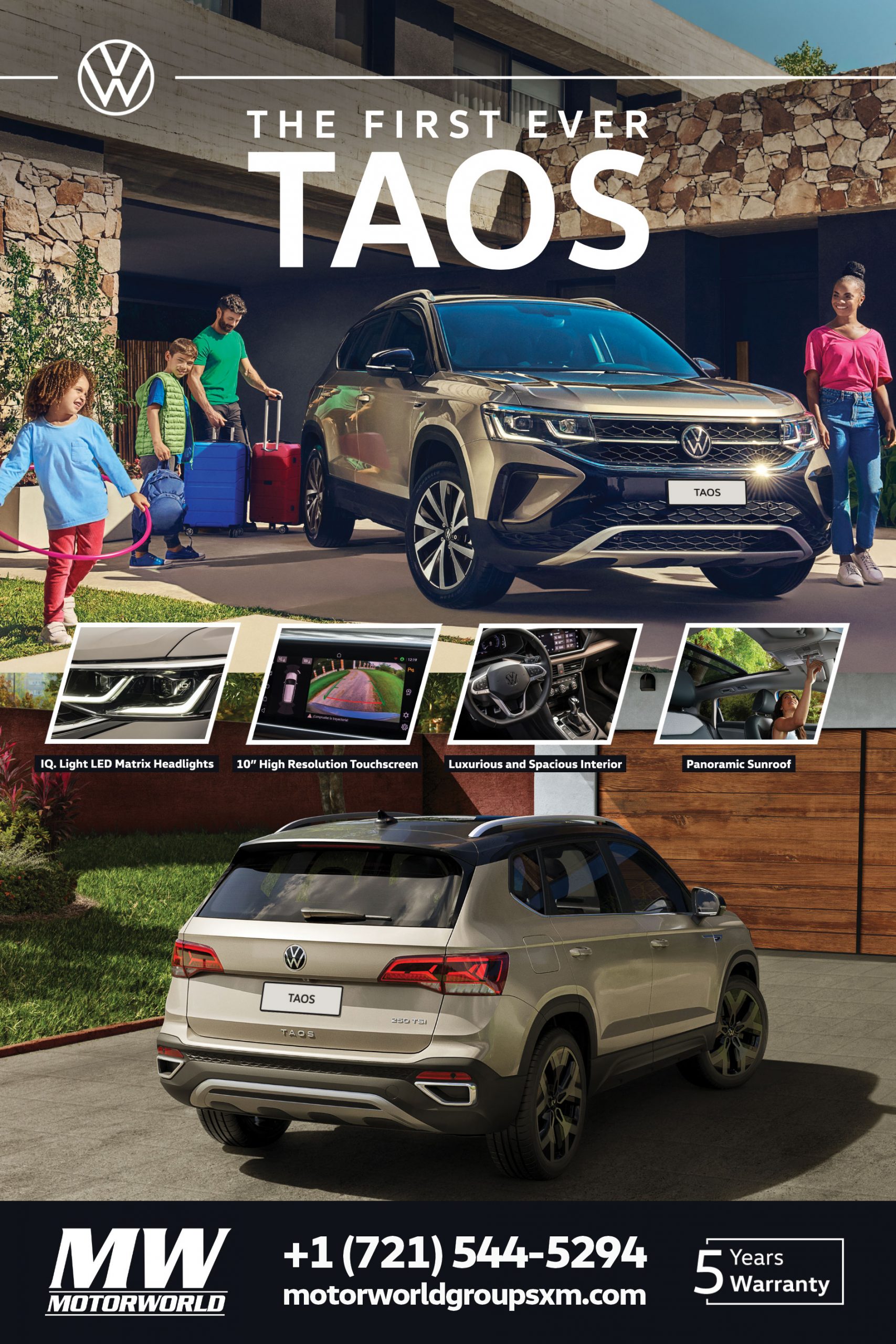 Meet your next SUVW: The Volkswagen TAOS. 
The first ever Taos delivers on what you're looking for and then some. It's a compact SUV that's smart, versatile, and ready for the road.
Backed by 5 Years Warranty, the Taos also comes equipped with IQ. Light LED Matrix Headlights, 10″ High Resolution Touchscreen, Luxurious and Spacious Interior, and a Panoramic Sunroof, and so much more! The Taos is practical, comfortable, modern and efficient without any extra bulk.
Contact us today to learn more about the model and sign up for a test drive! Our Consultants will be happy to assist you.  You are also more than welcome to connect with us using one of the following channels below:
Telephone: +1 (721) 544-5294 Ext. 1
Email: sales@motorworldgroupsxm.com
Or send us a message on Facebook for more information.
Would you like to learn more?