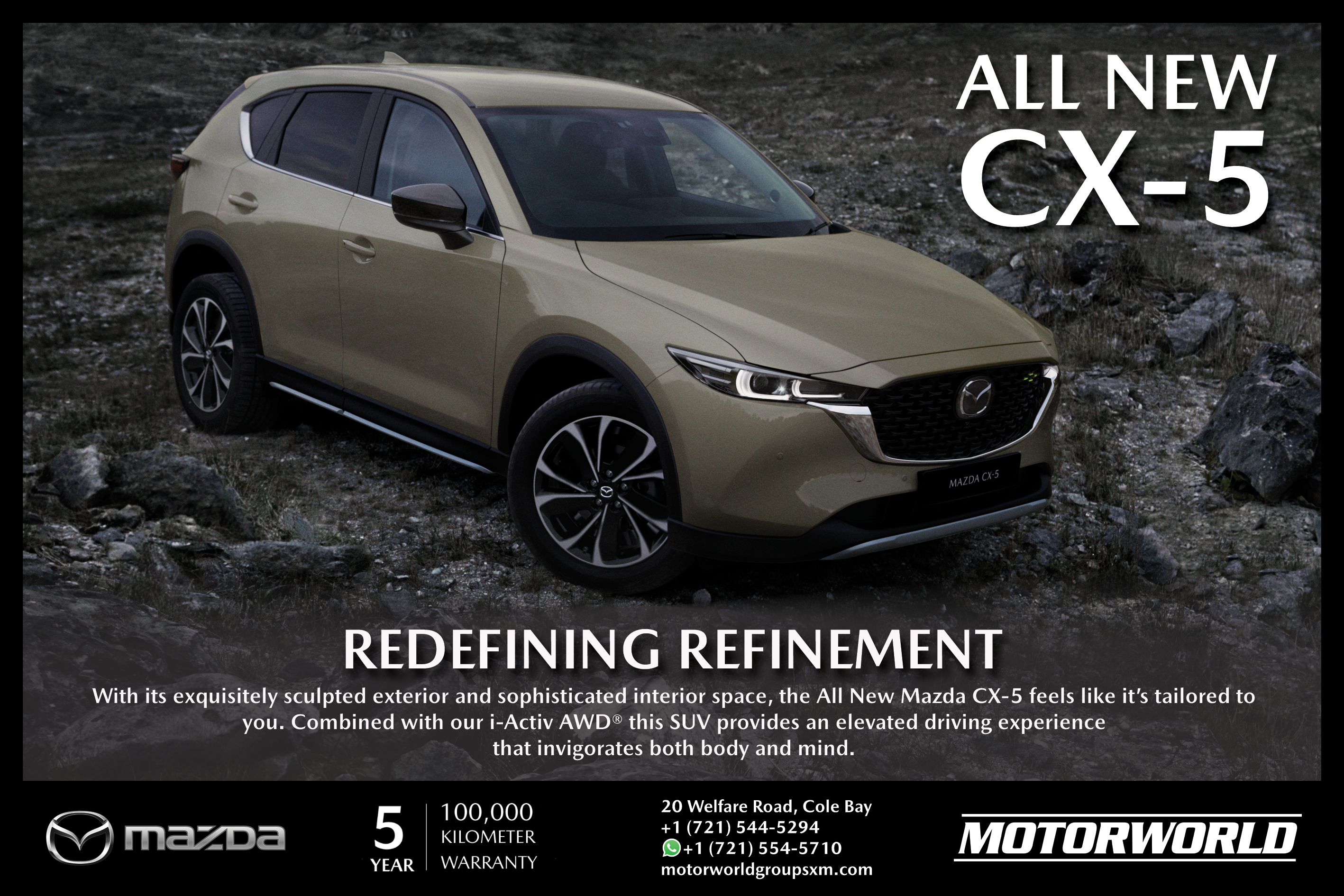 The all new Mazda CX-5 has arrived to redefine refinement. 
This new, facelifted CX-5 has taken the refined, elegant exterior to the next level, making it stand out anywhere you take it. 
Inside, the luxurious and human-centric interior is a place for the peace of mind, while the space and size is just right for any adventure with the family. 
The CX-5 is one of the best mid-size family SUVs available today, and of course comes with 5 Years Warranty to give you that added security and trust
Contact us today to learn more about the model and sign up for a test drive! Our Consultants will be happy to assist you.  You are also more than welcome to connect with us using one of the following channels below:
Telephone: +1 (721) 544-5294 Ext. 1
Email: sales@motorworldgroupsxm.com
Or send us a message on Facebook for more information.
Would you like to learn more?