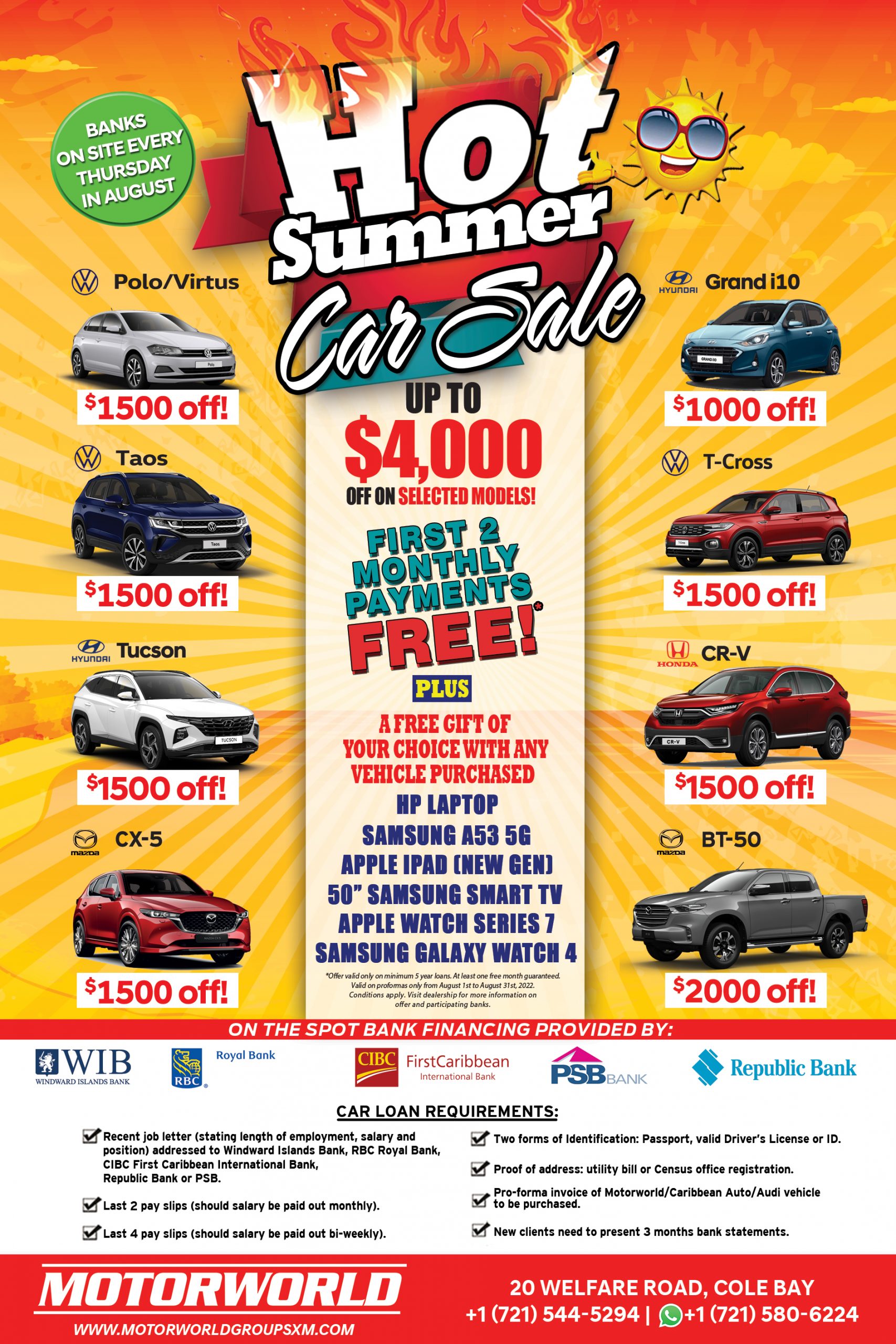 Motorworld's Hot Summer Car Sale is ON all August LONG!
✅ Prices slashed across the entire model lineup for all our brands, with discounts up to 💲💲💲$4,000 OFF!
✅ PLUS receive up to the first 2 monthly payments FREE from participating banks! One month guaranteed!
✅ PLUS receive a FREE gift such as a 50″ Samsung Smart TV, HP Laptop, Samsung A53 5G, Apple iPad (New Gen), Apple Watch Series 7 or Samsung Galaxy Watch 4 with every purchase! 📱💻🖥⌚️
With on-the-spot financing available ‼️EVERY THURSDAY‼️ at our showroom, it's now easier than ever to get your financing as well!😁
Participating banks include:
Windward Islands Bank
RBC Bank
PSB Bank
CIBC First Caribbean International Bank
Republic Bank.
What are you waiting for? 🤔 There isn't a better time than now to get on the road in your new dream vehicle!😎
Would you like to learn more?