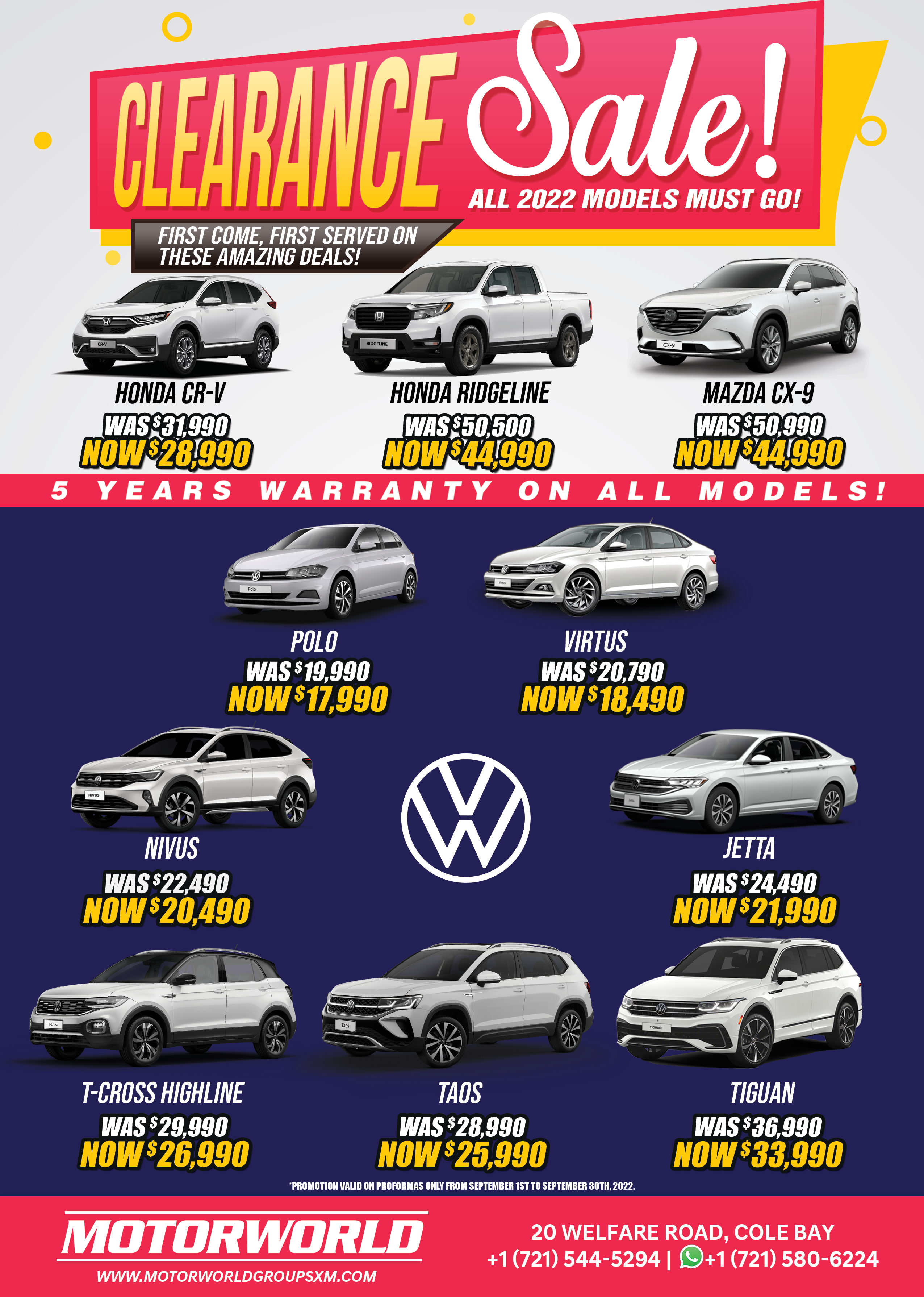 All 2022 Models Must Go! 
This September, run on down to Motorworld for our 2022 model Clearance Sale! First Come, First Served.
There are a few 2022 models left from our top brands, including Hyundai, Volkswagen, Mazda, Honda, Isuzu and more at affordable pricing.  Can you believe that you can get a Volkswagen for only $17,990 or just $200 a month!?
That's right! It's time to drive away with a deal so sweet, it can't be beat! Plus, all of our models comes with 5 Years Warranty, giving you that ultimate peace of mind.
Contact us now to take your pick from our 2022 inventory before it's gone. Our Consultants will be happy to assist you.  You are also more than welcome to connect with us using one of the following channels below:
Telephone: +1 (721) 544-5294 Ext. 1
Email: sales@motorworldgroupsxm.com
Or send us a message on Facebook for more information.
Would you like to learn more?