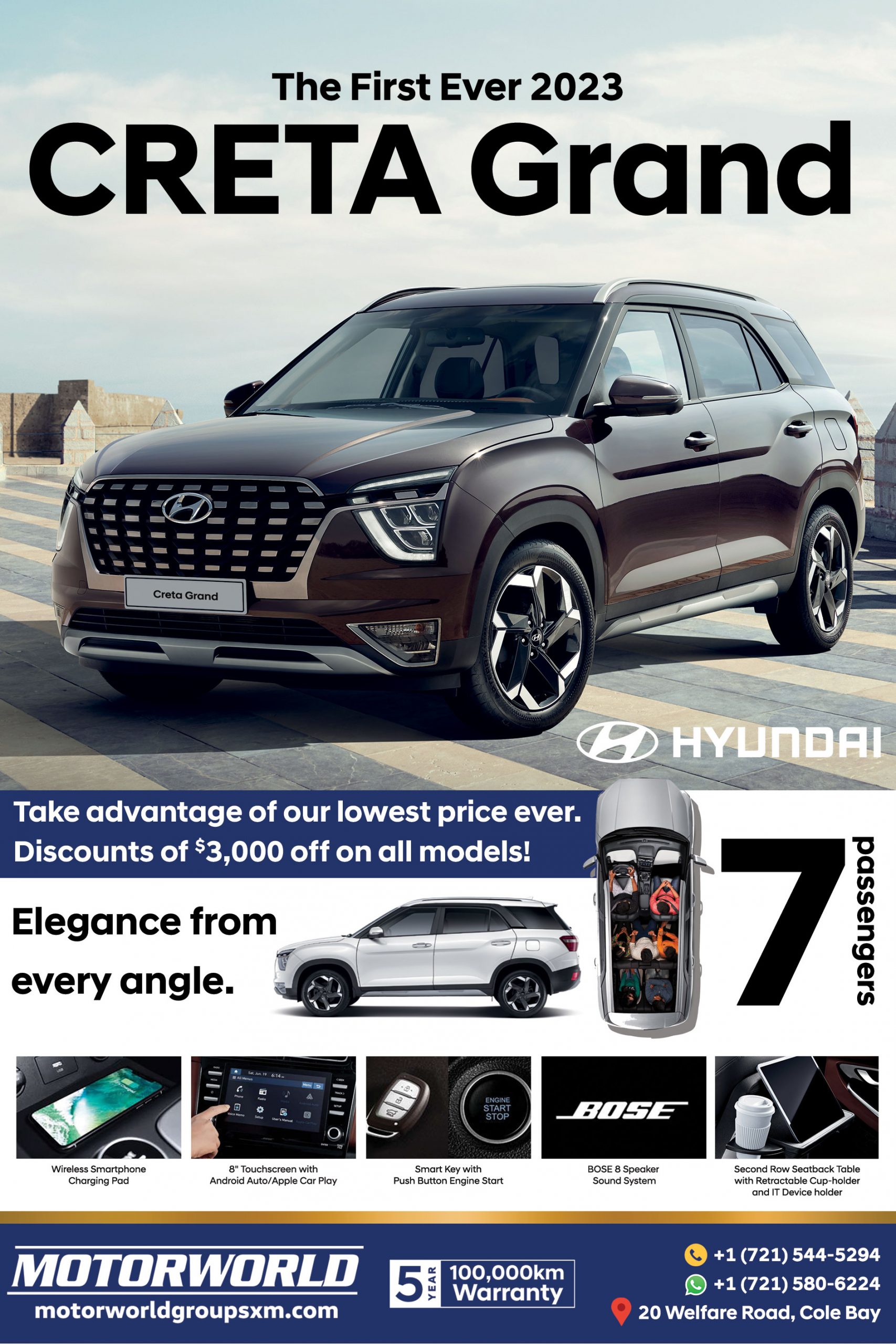 Live the grand life in the Hyundai Creta Grand! 
The Creta Grand is currently available at our lowest price EVER! Save $3,000 on ALL models.
This lovely SUV is packed with innovative, modern and premium features including wireless charging pads, an 8″ Touchscreen with Android Auto/Apple Car Play, Traction Control, a BOSE 8-Speaker Sound System and so much more!
Choose the Creta Grand for elegance from every angle.
Plus, like all of our vehicles, it comes with 5 Years Warranty! Visit our showroom today to learn more about the Creta Grand and pick the one that is perfect for you. 👈
Contact us today to learn more about the model and sign up for a test drive! Our Consultants will be happy to assist you.  You are also more than welcome to connect with us using one of the following channels below:
Telephone: +1 (721) 544-5294 Ext. 1
WhatsApp: +1 (721) 580-6224
Email: sales@motorworldgroupsxm.com
Or send us a message on Facebook for more information.
Would you like to learn more?