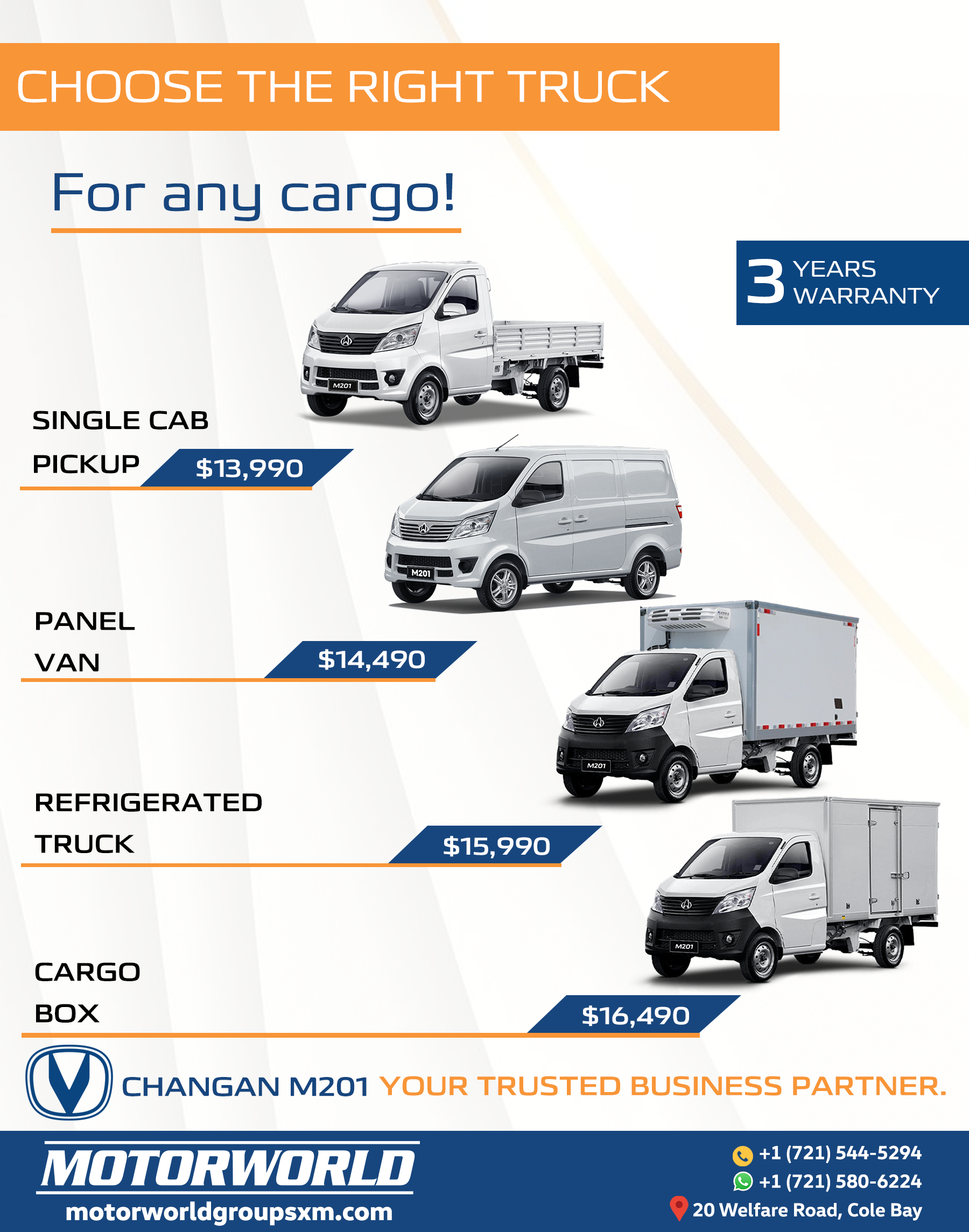 Choose the right truck for ANY CARGO! Introducing the Changan M201, your perfect partner to load up your business. 
Changan M201 Single Cab Pickup now available for JUST $13,990!
Changan M201 Panel Van now available for JUST $14,490!
Changan M201 Refrigerated Truck now available for JUST $15,990!
Changan M201 Cargo Box now available for JUST $16,490!
The M201 offers you great value. These are built to carry your load while providing a comfortable driving experience. Enjoy safety and good performance with these reliable and hardworking trucks. Plus, comes with 3 years warranty. 
Contact us today to learn more about the model and sign up for a test drive! Our Consultants will be happy to assist you.  You are also more than welcome to connect with us using one of the following channels below:
Telephone: +1 (721) 544-5294 Ext. 1
WhatsApp: +1 (721) 580-6224
Email: sales@motorworldgroupsxm.com
Or send us a message on Facebook for more information.
Would you like to learn more?