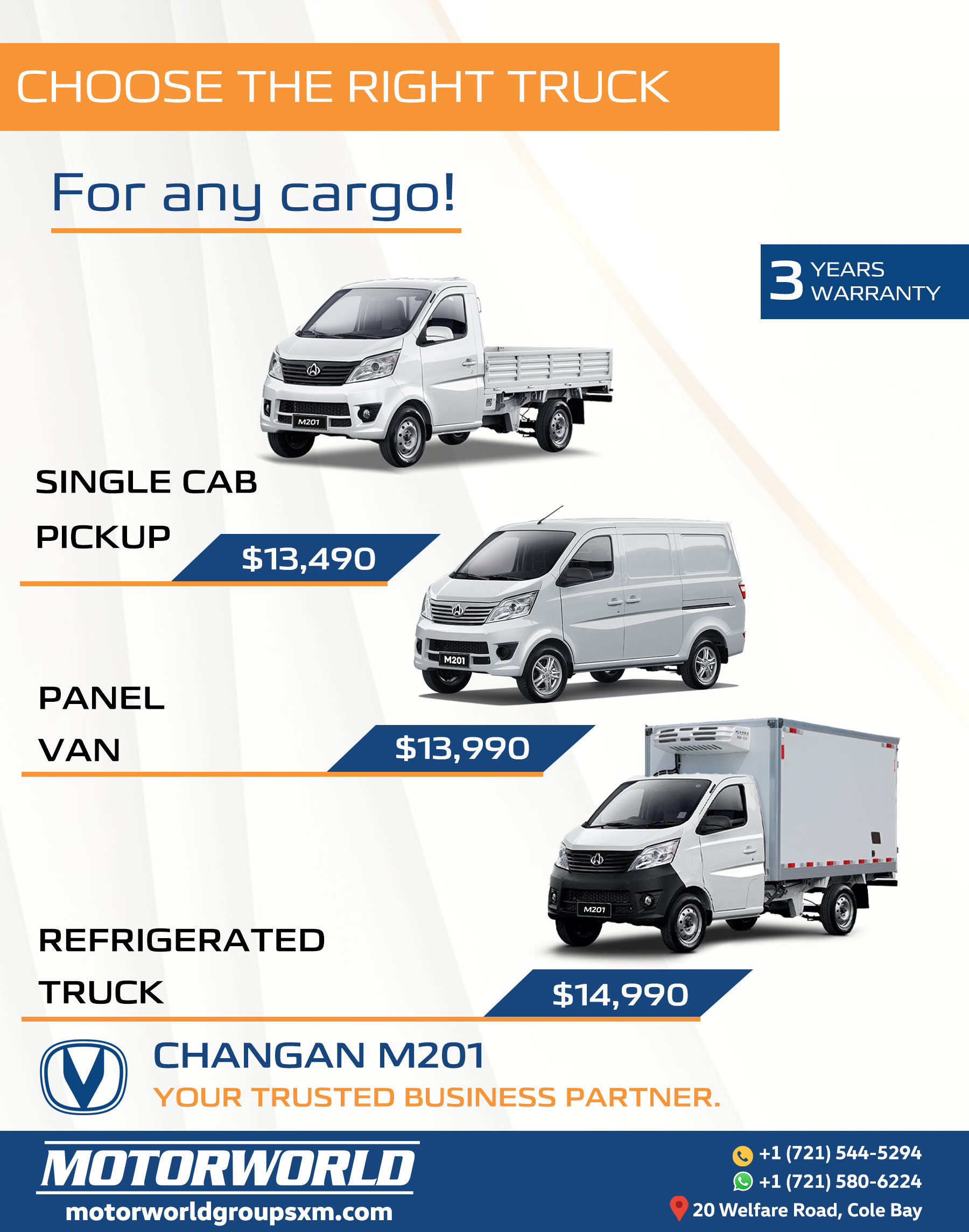 Choose the right truck for ANY CARGO! Introducing the Changan M201, your perfect partner to load up your business. 
Take advantage of our special introductory pricing, valid this year only! 
Changan M201 Single Cab Pickup now available for JUST $13,490!

Changan M201 Refrigerated Truck now available for JUST $14,990!
The M201 offers you great value. These are built to carry your load while providing a comfortable driving experience. Enjoy safety and good performance with these reliable and hardworking trucks. Plus, comes with 3 years warranty. 
Contact us today to learn more about the model and sign up for a test drive! Our Consultants will be happy to assist you.  You are also more than welcome to connect with us using one of the following channels below:
Telephone: +1 (721) 544-5294 Ext. 1
WhatsApp: +1 (721) 580-6224
Email: sales@motorworldgroupsxm.com
Or send us a message on Facebook for more information.
Would you like to learn more?