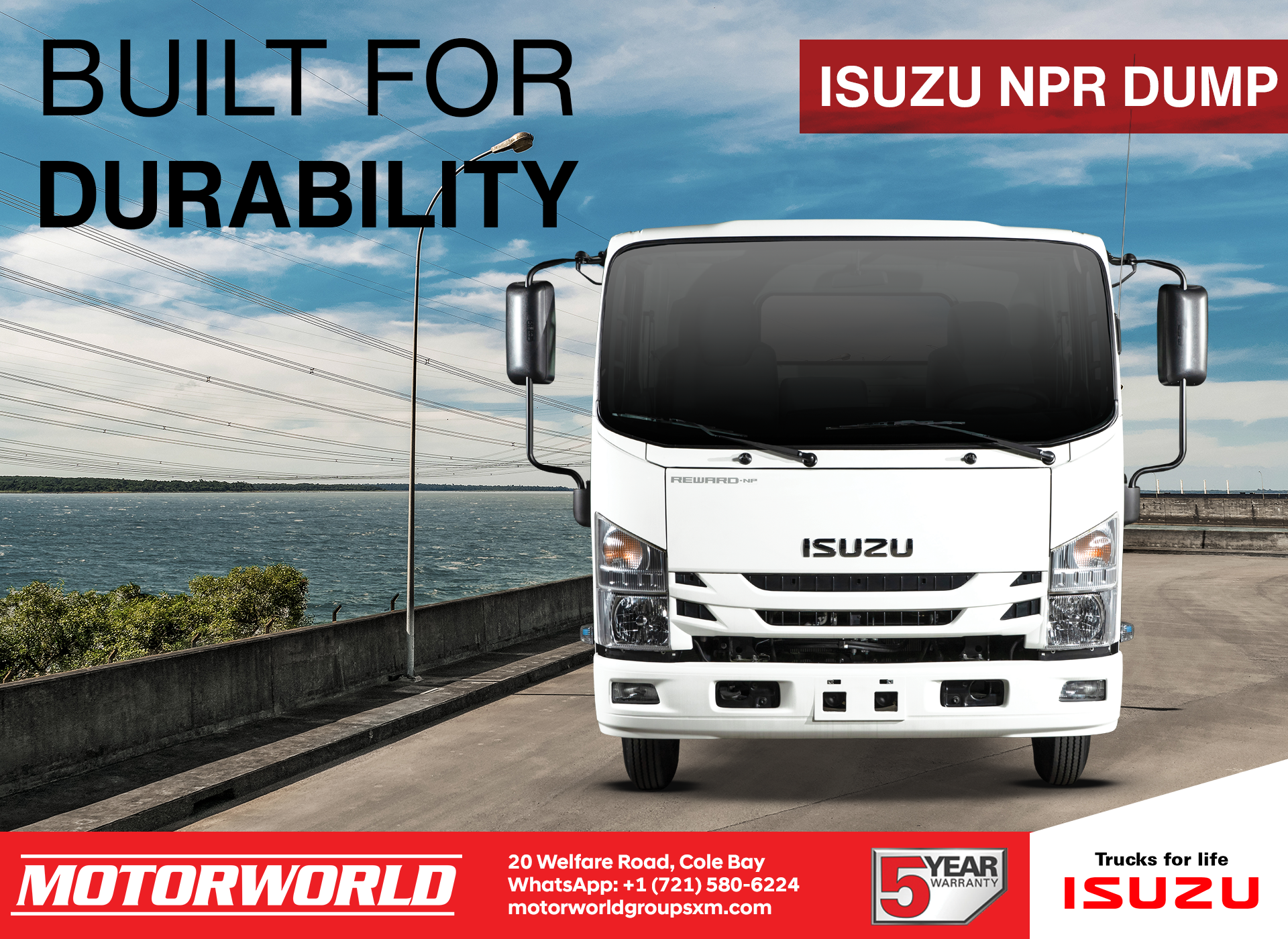 The Isuzu NPR is built for durability with legendary engines for their power, economy and long life.
Whether you are a small business operator or you manage an entire fleet, the Isuzu NPR equips you do to more, increasing productivity and ensuring that you get the job done.
Contact us today to learn more about the model and sign up for a test drive! Our Consultants will be happy to assist you.  You are also more than welcome to connect with us using one of the following channels below:
Telephone: +1 (721) 544-5294 Ext. 1
WhatsApp: +1 (721) 580-6224
Email: sales@motorworldgroupsxm.com
Or send us a message on Facebook for more information.
Would you like to learn more?