Motorworld Achieves High Accolades with Double Honda Goldstar Distributor Certification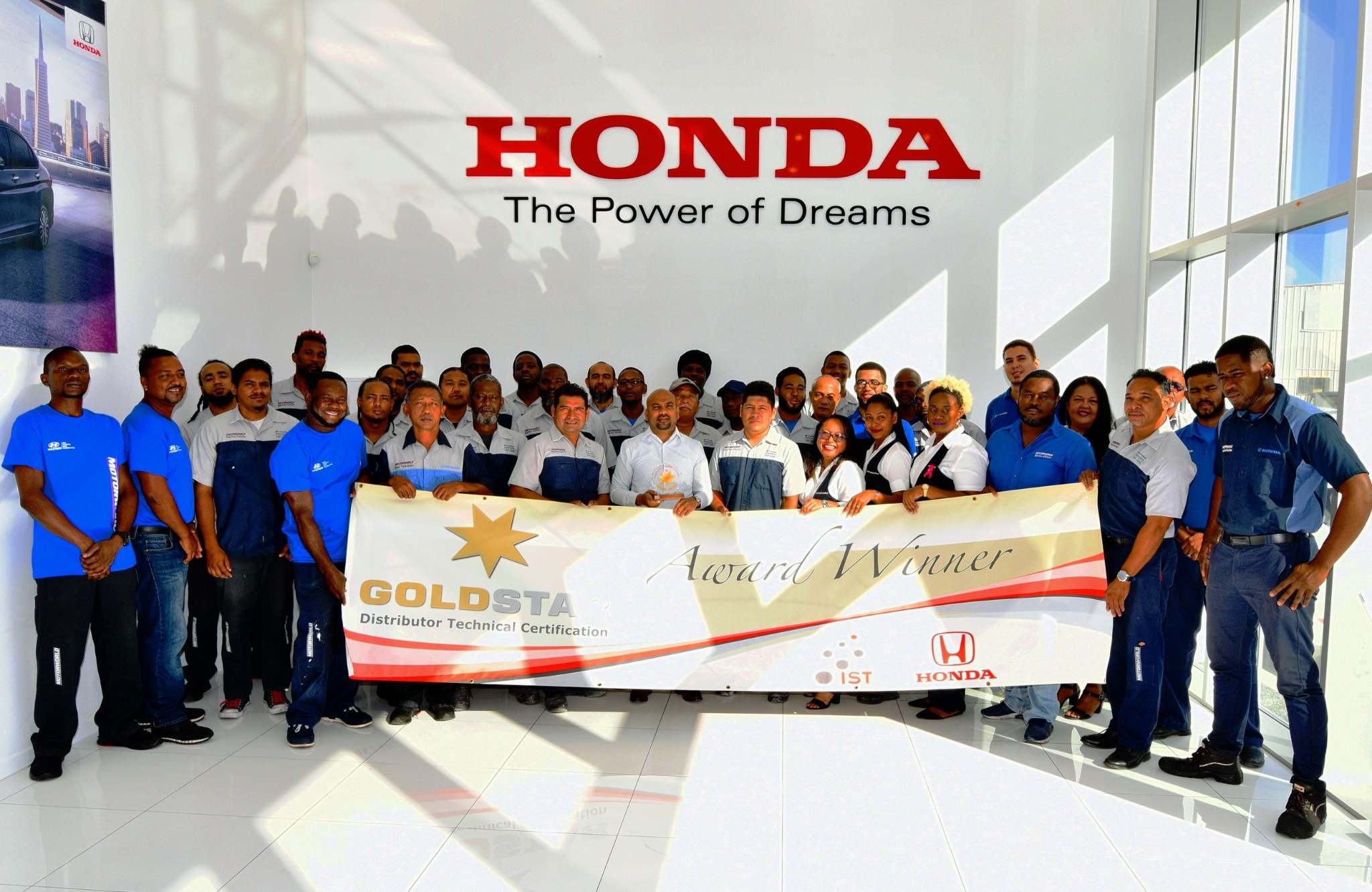 Motorworld has achieved the prestigious double Honda GoldStar Distributor Technical Certification. This double GoldStar status is a highly acclaimed Honda dealer recognition. Through this level of recognition, it exemplifies that Motorworld, the only authorized Honda dealer in this region, through its Service Department, has successfully passed the standard dealer criteria, especially the mandatory technical training. In order to pass Honda's criteria, the requirement is to accumulatively complete more than 2,300 courses, and dedicate over 750 hours of rigorous practical testing at the Honda Training Center, which has been achieved by Motorworld's dedicated Service Technicians.
"We are very proud to have a great team of automotive technicians who are equipped to take care of our customers' vehicles with expertise," shares Tariq Amjad, Managing Director, Motorworld Group of Companies. "This GoldStar certification is a testament to our dealership's service and management skills. It calls for discipline, dedication, as well as an investment in each technician's professional development in order to ensure that our entire team of technicians are well trained with the appropriate mix of maintenance, repair and diagnostic skills," said Amjad.
GoldStar status is obtained from Honda Corporate after technicians receive technical training through the Honda Training facility. The training includes, but is not limited to the following: general service, electrical fundamentals, engine, air conditioning, brake systems, manual/auto transmission, steering and suspensions, as well as fuel and emissions, among other areas. In order to maintain the GoldStar certification, the required amount of Honda certifications must be maintained; which requires that one technician is sent to the Honda Training Center annually. All costs are covered by the company through Motorworld's ongoing investment in the training and development of Service Technicians, and other key staff.
Motorworld's Service Director, Jeet Persaud shares: "The Honda GoldStar certification wasn't something that was achieved overnight, but it was definitely a key goal that we found important to work towards. We value the trust that our customers place in us when they send their vehicles to be serviced. And, we are thrilled to be able to give them the peace of mind that comes with knowing that our team is trained to the highest degree possible in Honda, as well as all the brands that we sell. The GoldStar certification is also something that we definitely remain committed to maintaining in the coming years."