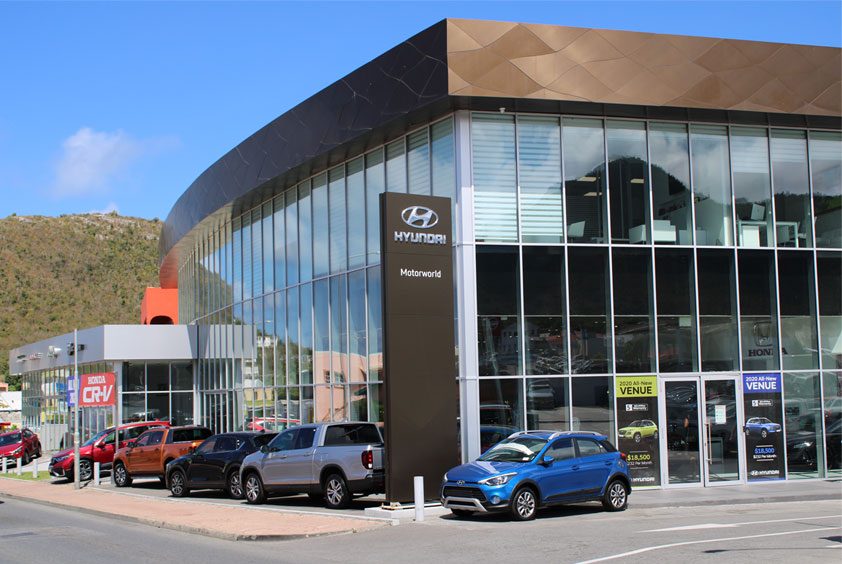 Caribbean Auto and Audi Moving with "All Roads Leading to Motorworld!"
As of July 31st, 2020, Caribbean Auto and Audi have moved to Motorworld, located at #20 Welfare Road in Cole Bay.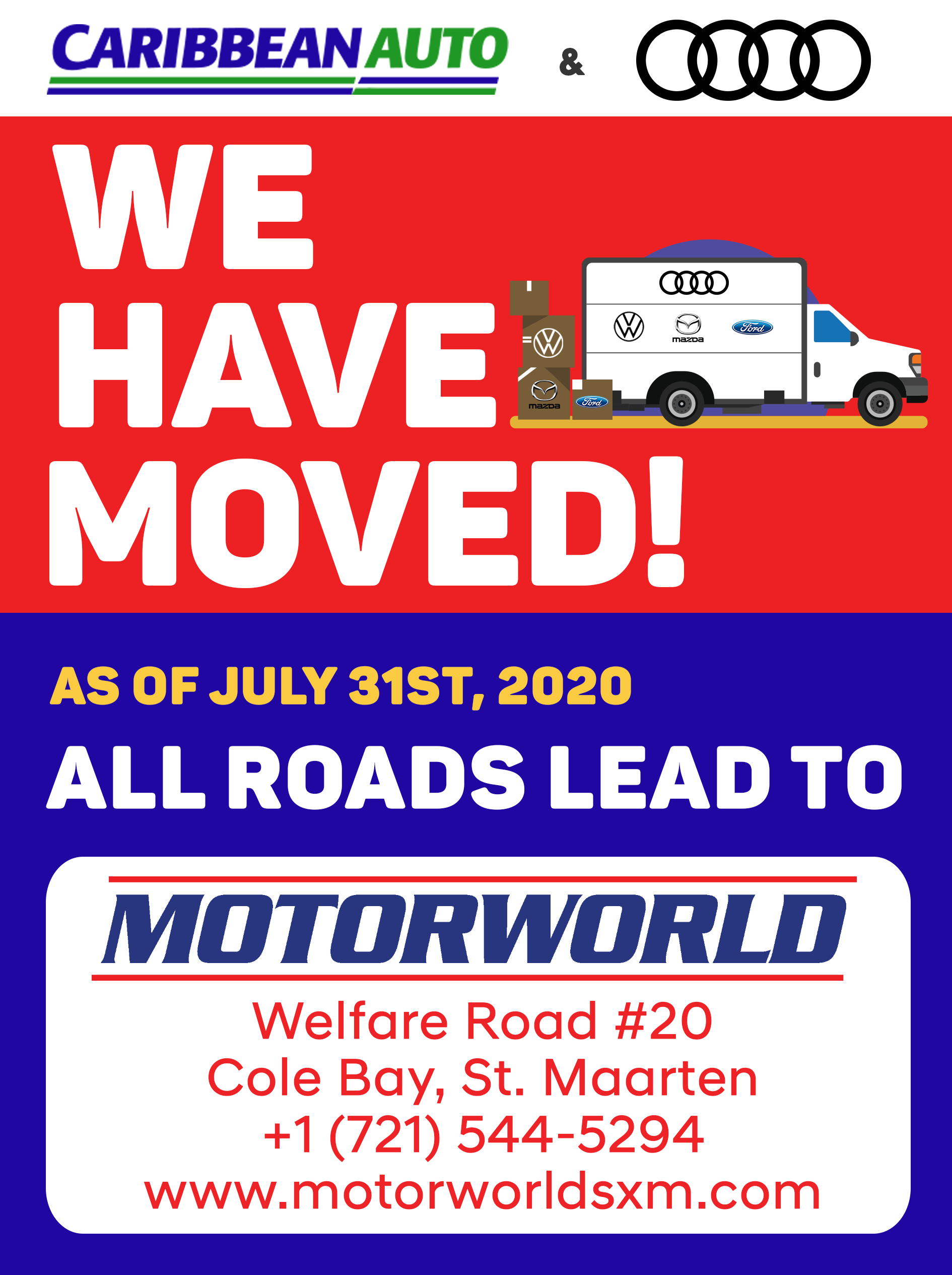 In a massive undertaking that will bring together 12 automotive brands under one roof, Caribbean Auto and Audi will be moving to Motorworld to form the largest auto dealership in the region. With "all roads leading to Motorworld," the merger of the Caribbean Auto and Motorworld dealerships into one facility will provide comprehensive sales, services and parts as the authorized dealer for all brands from one central location, Welfare Road # 20 in Colebay, St. Maarten. Combined, Motorworld Group will serve as the full-service dealership for the following 12 top-selling brands including: Audi, Hyundai, Mazda, Volkswagen, Ford, Jeep, Ram, Honda, Chrysler, Dodge, Isuzu and Genesis. Customers will now be served from one convenient location, Motorworld, which is your one-stop-shop for all automotive needs.
"We have built a solid reputation upon Caribbean Auto's legacy as the oldest automotive dealership on the island, which began with the introduction of Ford since 1938. After over 80 years, we recognized that this major move would not be a small feat. Nonetheless, we felt it necessary to consolidate and conserve finances during these trying times as we strive to survive the economic impacts of COVID-19," shares Tariq Amjad, Managing Director, Motorworld Group of Companies.
Building upon this long-standing legacy, Caribbean Auto serves as the premium automobile dealership on the island. The elite fleet of automobiles has expanded to include contemporary and luxurious Audi models with world renowned German-engineering, modern and sleek Mazdas made for swift movements (Zoom Zoom!) on the local streets, durable and premium European quality Volkswagens (also German), the world's #1 automaker, which adds a vibrant style to your driving experience, as well as the latest Ford vehicles with various affordable, and yet luxurious, automotive advancements, 'Built Ford Tough,' America's #1 brand.
"It is with this ongoing commitment to quality, that our dedicated team at Motorworld Group will continue to provide the best brands, the most magnificent models, the most advanced technological trends and automotive innovations for vehicle sales, comprehensive certified services and genuine parts and accessories featuring the top brands and latest models in the business, all at extremely competitive pricing to efficiently meet and exceed our diverse customers' needs," shares Amjad.
As of July 31, 2020, Caribbean Auto and Audi's full-scale services including Sales, Parts, Body Shop and Service Departments, as well as all staff, will now be available exclusively at Motorworld, which has been expanded to consolidate and more efficiently cater to the needs of the community.
"We take pride in being voted as the island's #1 dealership for the past 6 years and counting. With this in mind, we will continue to uphold those very same excellent standards of service, as well as, the most competitive prices for our new and certified used vehicles in order to continue to serve the community of St. Maarten/ St. Martin and the surrounding region to the best of our ability," shares Rena Amjad, CEO, Motorworld Group of Companies.