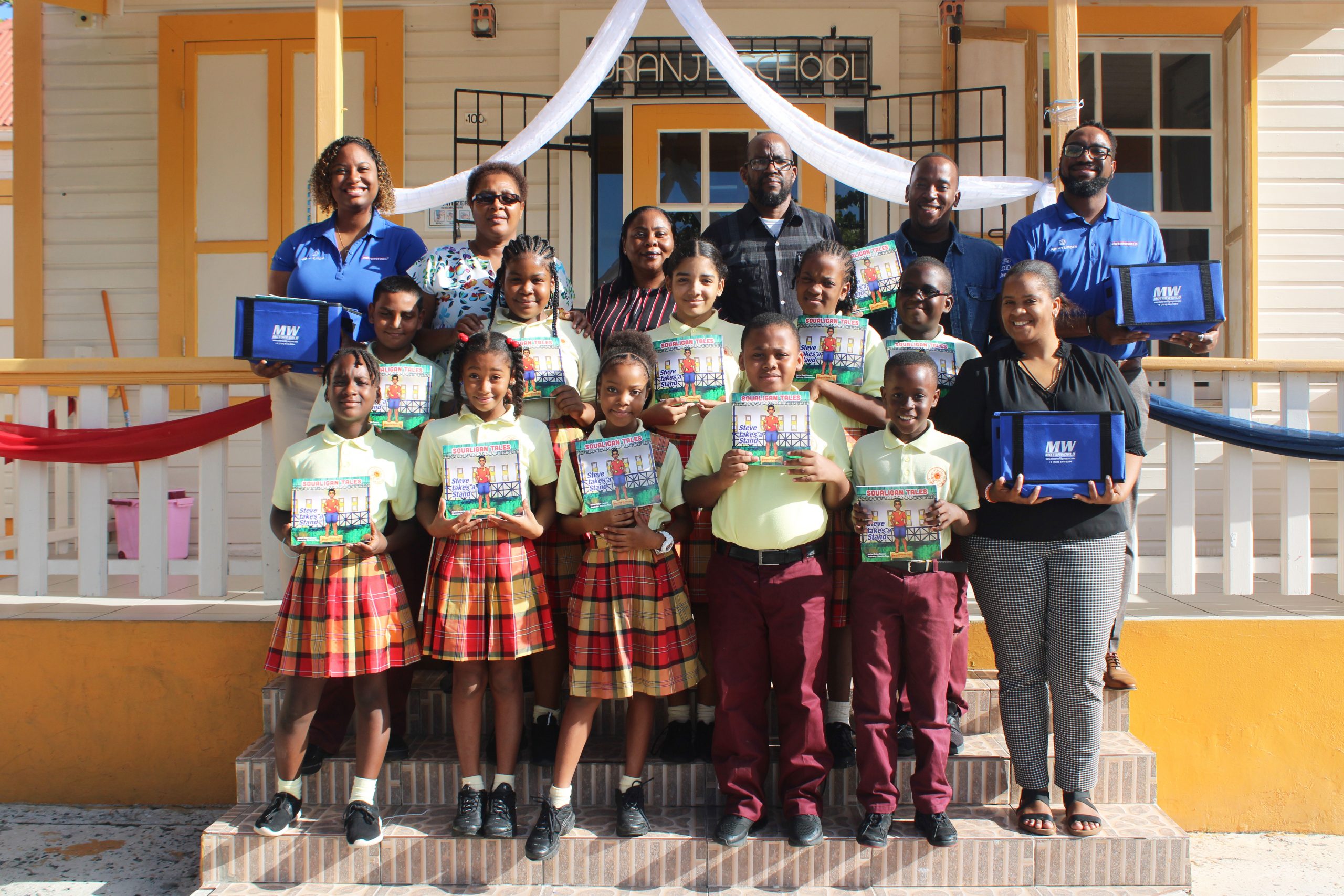 Motorworld Supports Local Author to Empower Students & Donate Books to Public Sc...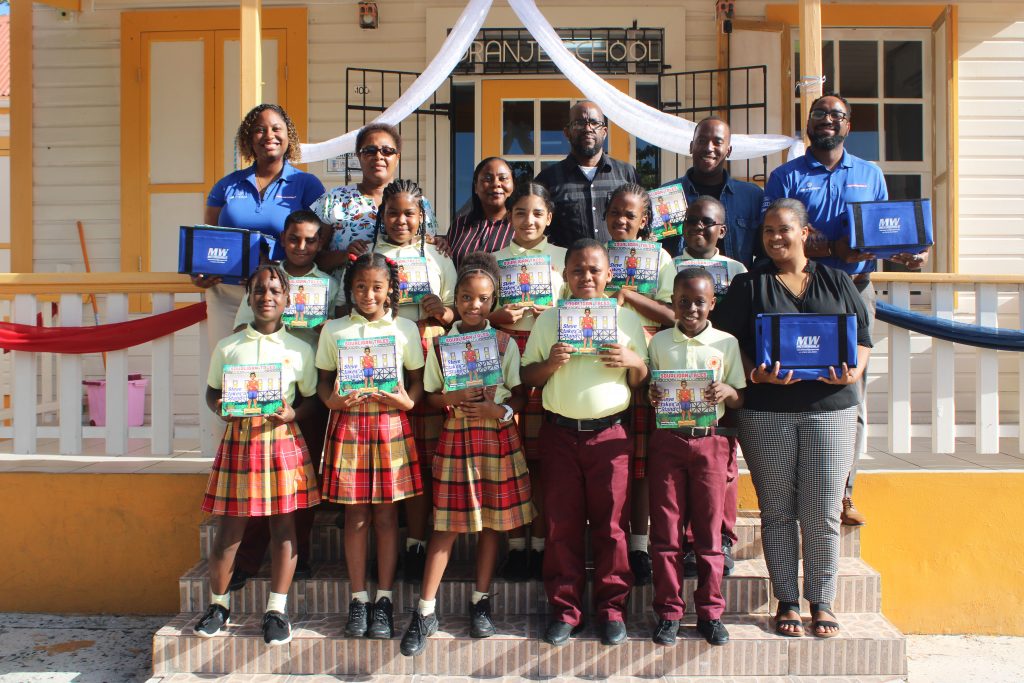 Hundreds of public-school students will receive copies of Ralph Cantave's latest book, Steve Takes a Stand thanks to the support of Motorworld's "Drive for Education" initiative.
Steve Takes a Stand, is the third book published by Cantave and is historical fiction for children of all ages. The book is the first of his 'Soualigan Tales' series geared toward teaching St. Maarten's history, cultural heritage, and heroes. Motorworld is pleased to support the book and hopes it inspires more educational material that shares the rich history and diversity that makes the island home to many.
"Being aware of the stories of where we come from and who we are serves as the guidance in figuring out where we need to go as a community. For us, it's important to help equip the next generation with educational tools like the one produced by Mr. Cantave." shares Tariq Amjad, Managing Director, Motorworld Group of Companies.
Cantave is a journalist, speaker, and the voice of the 'Good Morning Mr. Governor' radio broadcast. His passion for researching and documenting St. Martin's history began in high school and continues today. Steve Takes a Stand is a story of a young boy's journey of strength and courage through lessons from his elders. The elders in this book are, Jose Lake Sr., L.B. Scott, and Leonides Richardson whose personal stories encouraged Steve to take a stand against bullying. Cantave is currently conducting reading tours to all schools and empowering students with knowledge of the island.
Motorworld appreciates Cantave's drive to write and share St. Maarten's story and looks forward to the positive impact it will have on our educational system.