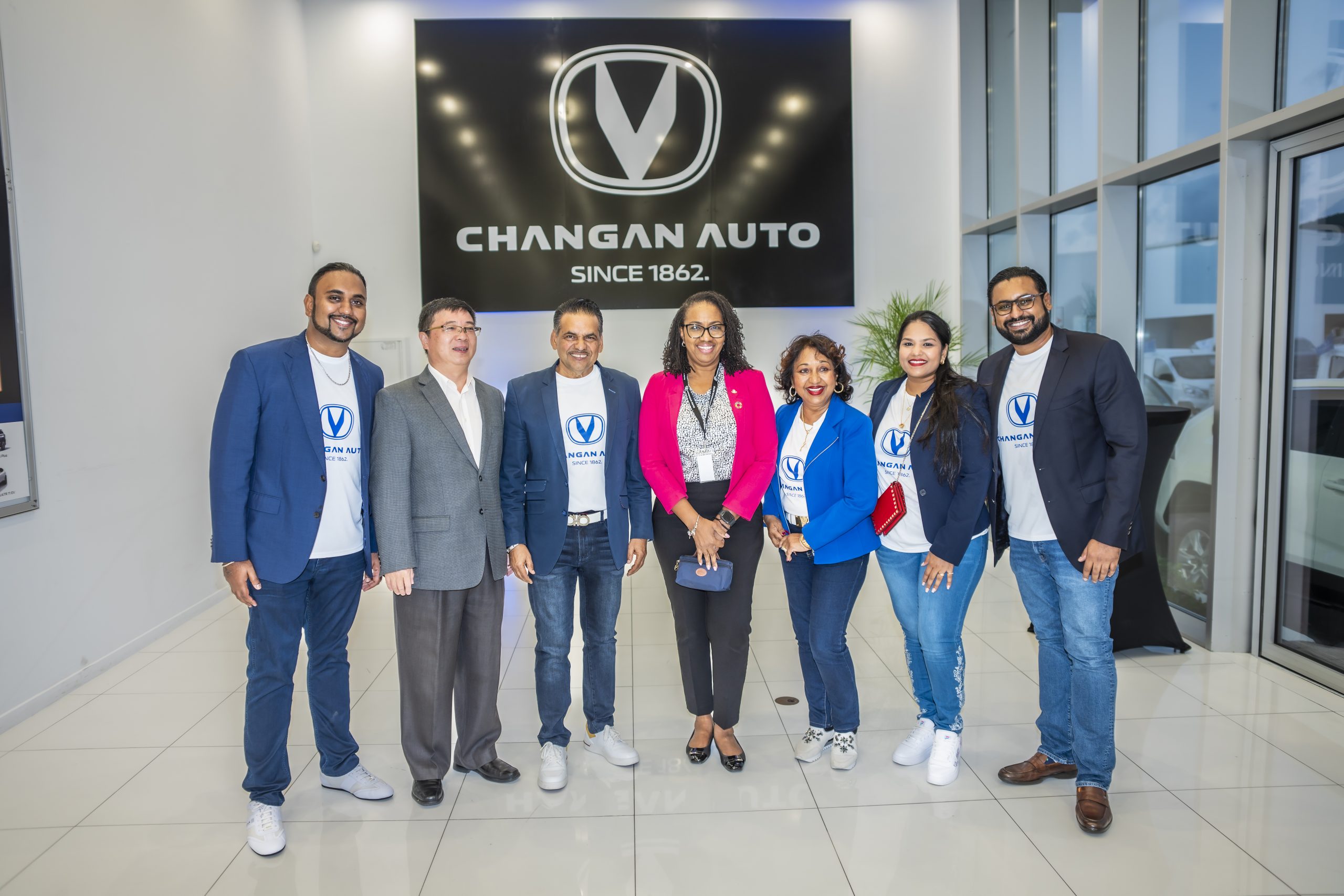 Motorworld Introduces Changan Auto with Massive Test Drive Event
Hundreds of guests visited Motorworld on Friday 17th February for the introduction of Changan Auto, the latest addition to Motorworld's available line of automotive brands.
In a one of a kind test-drive event, guests and potential buyers were invited to the Changan Auto Driving Experience where they learnt all about the history and story of the brand, got the opportunity to personally explore the vehicles and of course drive them for themselves on a designated test drive route.
"We've had our eye on Changan for a while now, and the value that you get from this company is just unbelievable. Changan models will let you enjoy luxury, safety and comfort at a price point that cannot be beat. To top it off, it comes with the best warranty in St. Maarten – 5 Years Bumper to Bumper!" shares Tariq Amjad, Motorworld Managing Director.
He continues, "we want to be able to offer customers exactly what they're looking for, no matter their budget, and introducing Changan allows us further to continue to do just that. The cars drive great, the features are extraordinary, and the design is beautiful. We wanted an unforgettable launch to really show people what Changan has to offer, and I believe we accomplished that. Thank you to everyone that came out!" Guests from both the Dutch and the French side of the island were in attendance and even included visitors from overseas, including the Chinese Consulate General Li Yiglang.
Changan Auto is China's oldest automaker and one of the pioneers of the automotive industry, with a history spanning over 160 years. Established in 1862, the brand has continued to gain immense popularity worldwide for its value offerings across all segments of the automotive industry. Changan Auto consistently focuses on evolution and innovation, with 10 research and development centers in 10 regions across 6 countries. Changan Auto is the #1 best selling Chinese brand in China and they pride themselves in having the highest safety features standard in their vehicles. Changan has also been named the #1 highest quality Chinese brand by J.D. Power & Associates.
Changan Auto has been operating Extensive Joint Venture Manufacturing since 1983 with brands like Suzuki, Ford, PSA (Peugeot/DS), Mazda and JMC. It is currently the #11 worldwide automaker in sales with the strongest year on year growth and Motorworld is especially proud to be able to introduce this groundbreaking brand to the island. The Changan vehicles are also coming with the best warranty currently available: 5 years bumper to bumper coverage.
For more information on Changan, Motorworld invites everyone to visit the showroom and schedule their chance to get to know the models.