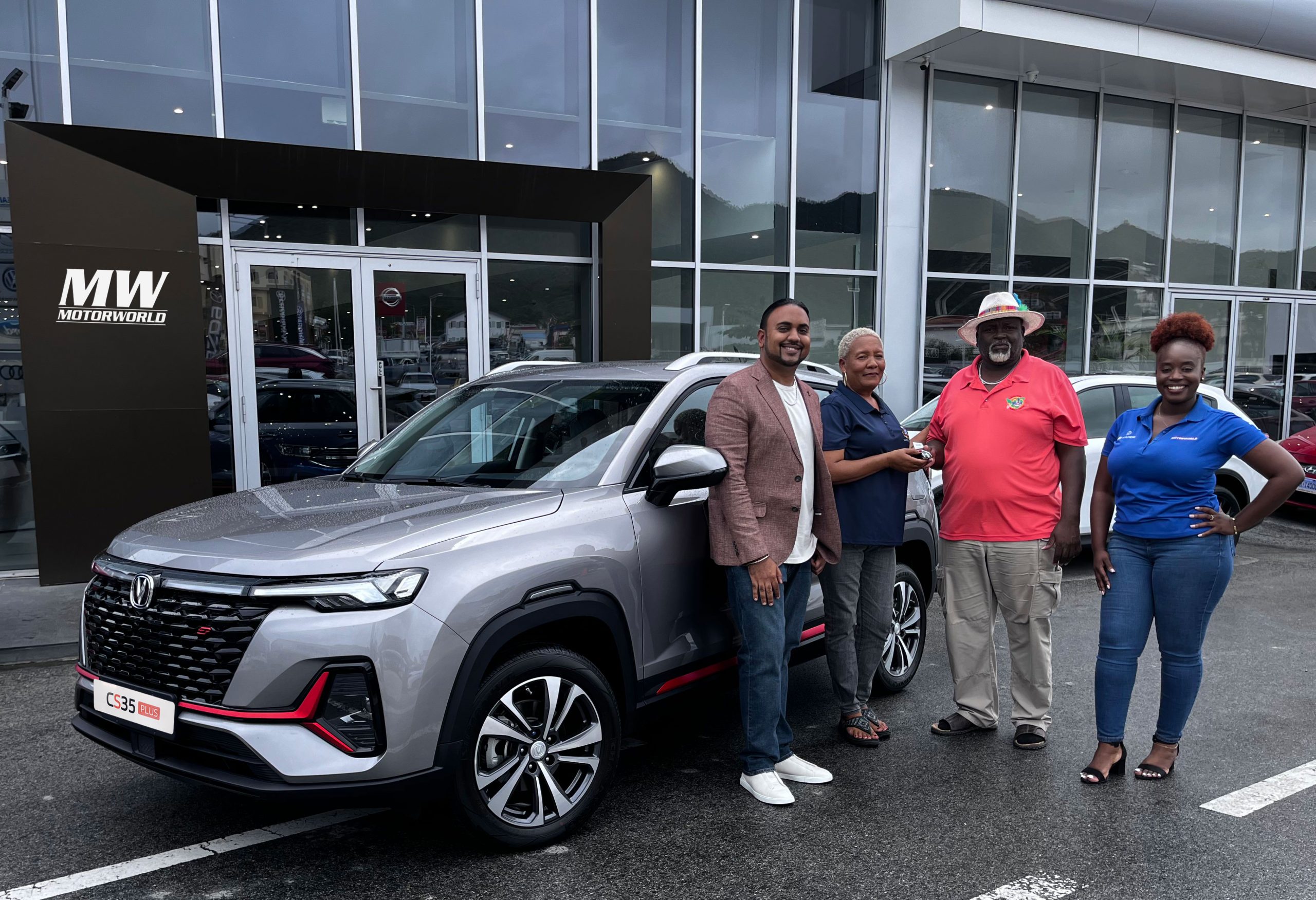 Lucky Winner of the 2023 SCDF/Motorworld Car Raffle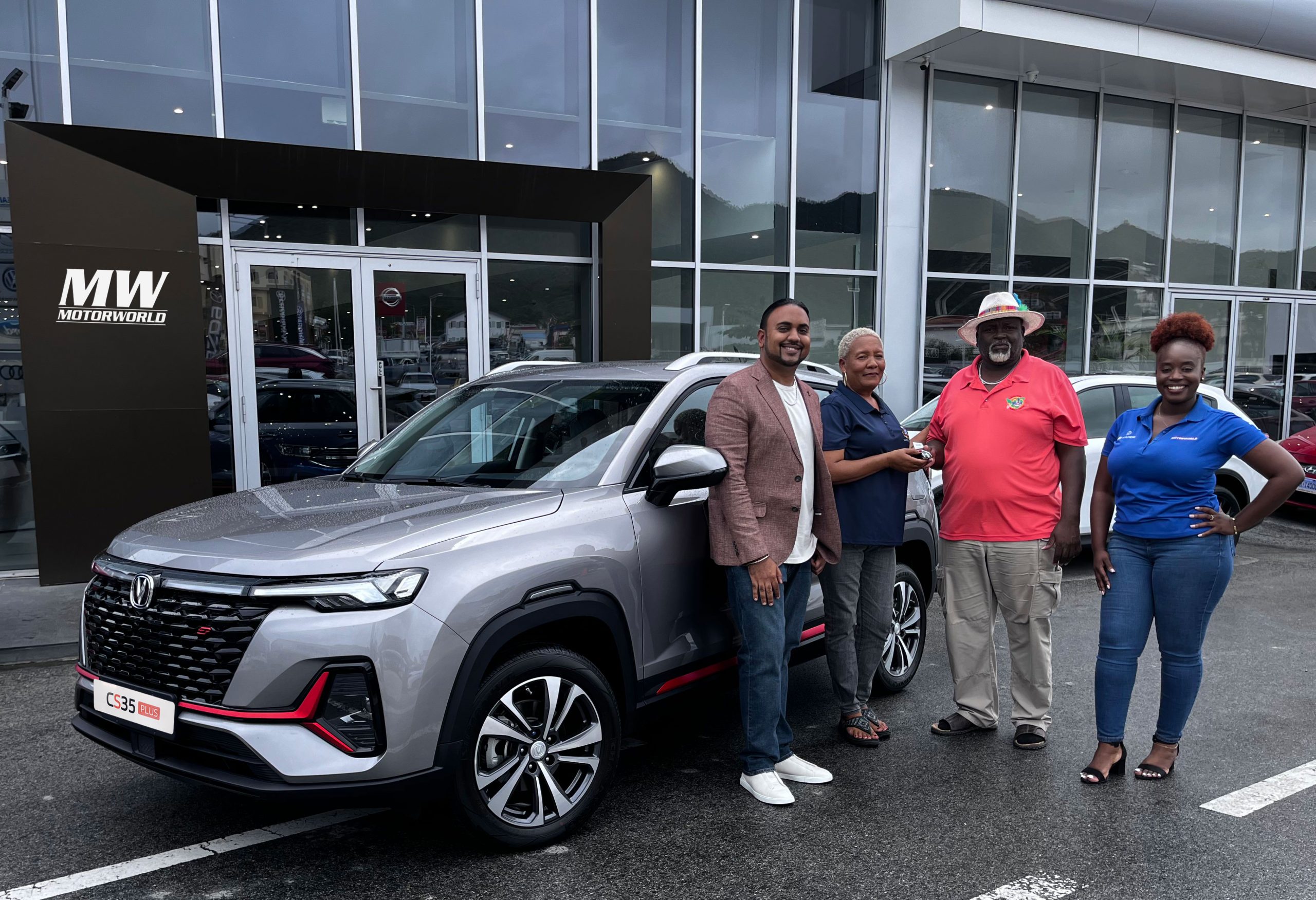 Maritza Carty is the lucky winner of a brand new 2023 Changan CS35 Plus.
The St. Maarten Carnival Foundation and Motorworld came together on Saturday, July 8th to pull the winning ticket from the entries. The drawing was supervised by Solange Apon of Apon Bailiff Services and broadcasted live from the Facebook pages of Motorworld and the St. Maarten Carnival Foundation.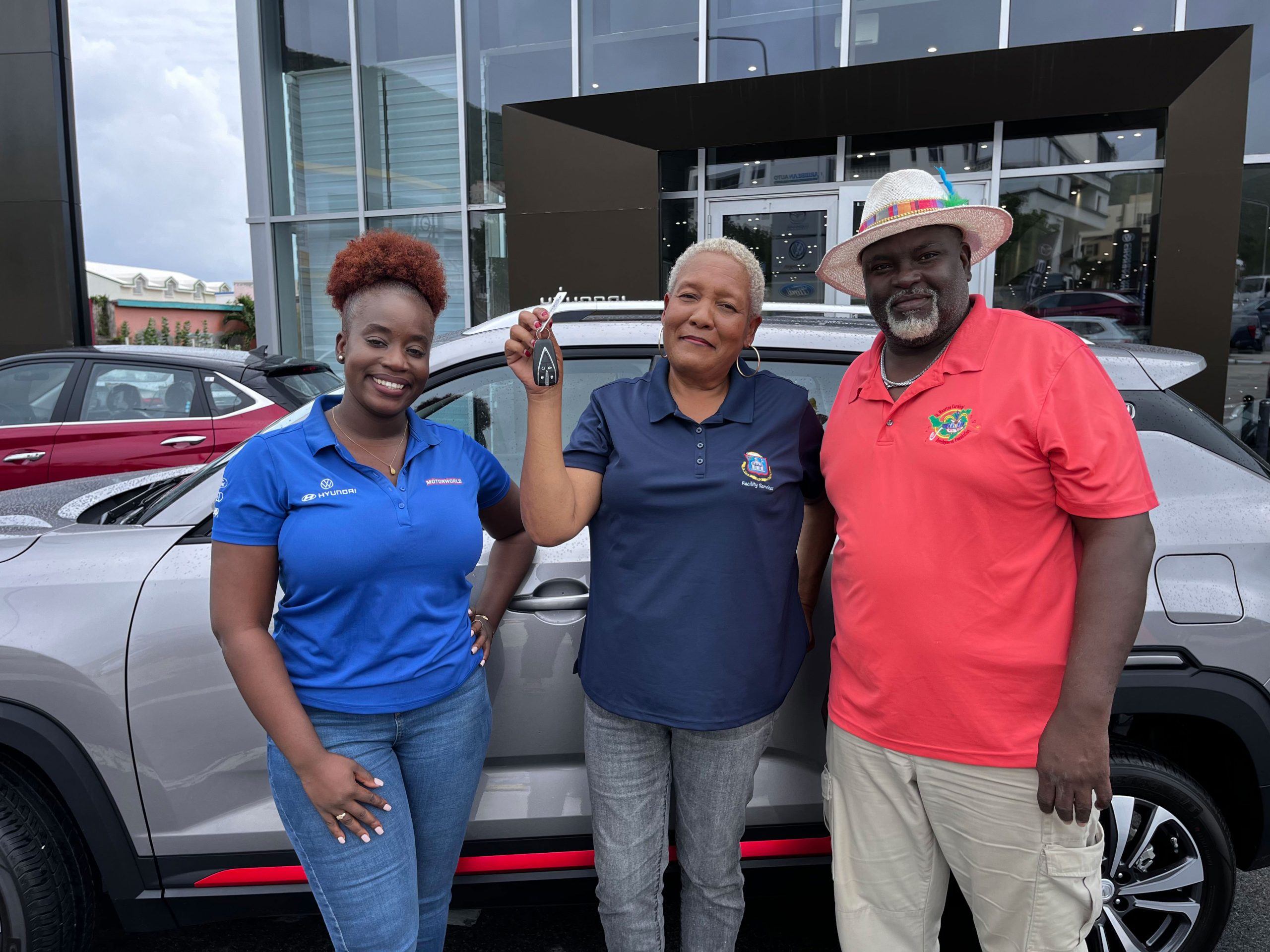 "First we would like to thank everyone who purchased a ticket for a chance to win this beautiful vehicle. It is quite a prize from one of our most dependable corporate sponsors. Motorworld worked closely with us to present this raffle for Carnival 2023 and we are very grateful for their partnership and support, not just this year, but over a long period.

Congrats to the winner and enjoy the drive that a Changan by Motorworld gives you," President of the SCDF Edwardo Radjouki said.
The SCDF/Motorworld Car Raffle ran through the entire 2023 Carnival Season and has now concluded with Ms. Maritza Carty taking the Changan CS35 Plus home. She was presented with the vehicle and given a demonstration of the different features this impressive model has to offer.
"Motorworld Managing Director, Tariq Amjad shares, "Congratulations to Maritza! We thank the general public for their enthusiasm and support for the raffle. It was amazing to see how many people were interested in the Changan CS35 Plus and even more rewarding to see the happiness that our winner showed once she received it!"